Hits: 636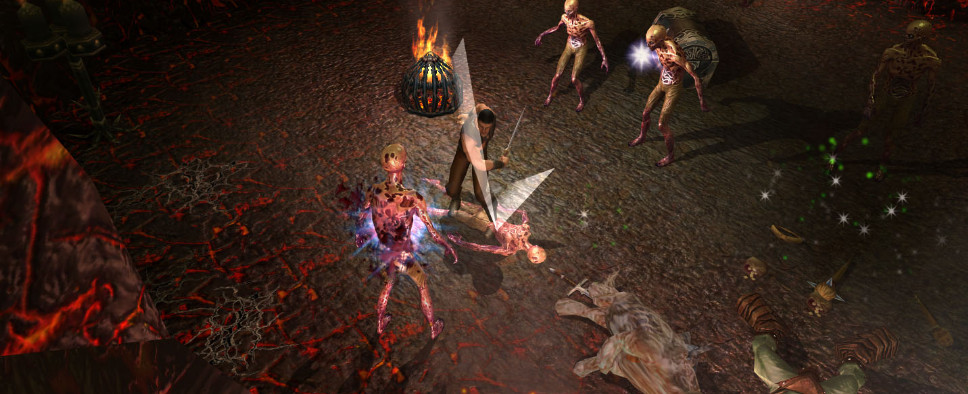 Steven Peeler, the founder of Soldak Entertainment who's currently working on Din's Legacy, a dynamically evolving action-RPG, recently had a chat with RPGWatch. And while the resulting interview mostly revolves around Zombasite, one of Soldak's earlier titles, it also mentions the studio's other games, including Din's Legacy and Drox Operative.

Here are a few sample questions:
RPGWatch: Tell us a little about your background and experience?

Steven: My name is Steven Peeler. I've been doing the indie games thing for the last 14 years with my company Soldak Entertainment. We have released 5 games (Depths of Peril, Kivi's Underworld, Din's Curse, Drox Operative, and Zombasite) , 3 expansions (Demon War, Invasion of the Ancients, and Orc Schism), and have 1 game (Din's Legacy) currently in Early Access. Before Soldak, I worked at Ritual Entertainment for about 6 years where I was Technical Director when I left. And before that there was boring stuff like working at Nortel for a few years and getting a computer engineering degree from A&M.

[...]

RPGWatch: I have yet to play Zombasite, but did play two of your other games, Din's Curse and Drox Operative. I found it fascinating that you combined Diablo like hack and slay gameplay with monster factions that act like cultures do in a 4X strategy game. What gave you the idea of including monster factions that pursue their own goals and come into conflicts with one another?

Steven: I've played with the factions idea in several of our games now. In the Depths of Peril universe games (Din's Curse, Zombasite, and Din's Legacy), I believe the original inspiration for the brutal fighting between covenants was the dark elf families in the Forgotten Realms Drizzt books.

For Drox Operative, I really like 4X games (fantasy and space) and wanted to explore what it would be like for a lone character (in this case a ship) to adventure amidst races that were exploring, colonizing, and fighting over the galaxy. I think it worked out really well.
And here, you can check out all the latest Early Access patch notes for Din's Legacy.