Hits: 661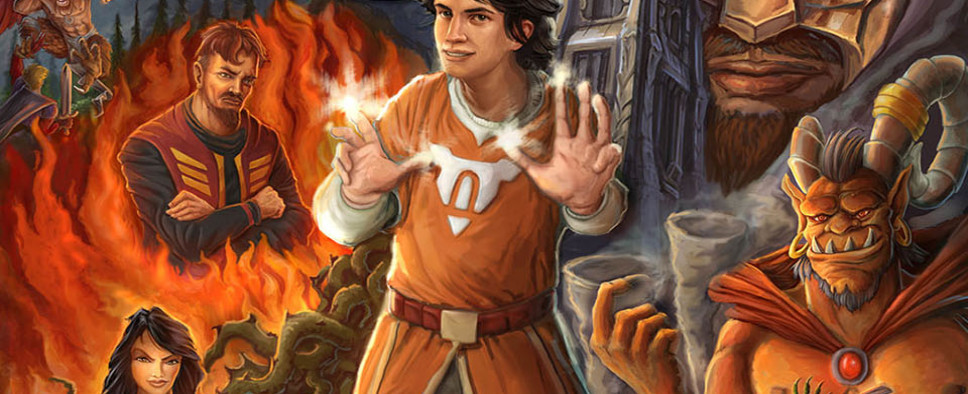 Cast some spells, solve a few puzzles, and fight a bunch of monsters. You can do all these things in Himalaya Studios' recently released Adventure/RPG Mage's Initiation: Reign of the Elements. And if a Quest for Glory-inspired Sierra-style game sounds like something up your alley, you may be interested in checking out a few reviews below:

Adventure Gamers 4/5:
Mage's Initiation is like a modern-day Sierra On-Line gem, an extraordinarily polished adventure game. If the battle sections were improved and the RPG elements better integrated, this would be a near-perfect experience, but it's still a game that should cast a spell on any genre fan.
GameSpot 6/10:
I ultimately enjoyed my time following D'arc through his journey, and Mage's Initiation left me curious about the events still to come. It's an entertaining adventure game, but its ambitions to incorporate a meaningful diversity of role-playing options fall disappointingly flat and feel inconsequential. Mage's Initiation is a fair appropriation of a hybrid formula that I was happy to consume, but its shortcomings made me more eager to revisit the series that inspired it for another run-through.
Games Xtreme Scoreless:
Mage's Initiation: Reign of the Elements is a game that simply can't be missed if you're a fan of classic point and clicks. It's got everything and so much more, really immersing you back into the past, with adding everything that we've learned from the present. There's so much to do, giving tons of game time and the story is lighthearted and fun, making it a great pick for any age. I can't wait to sit down with my kid and dive into it for another playthrough--greatly looking forward to seeing the path they set as a wet-behind-the-ears mage!
PC Invasion 3/5:
It's not the reigning champion of this hybrid genre, but Mage's Initiation is a promising challenger. If sequels expand on the basics shown here, this could well be a series worth watching.
Impluse Gamer 3.6/5:
Despite its flaws, Mage's Initiation is a nice homage to the classic point and click adventure genre. This game isn't Quest for Glory, but it felt similar enough at times that my nostalgia kept me wanting to play more. I wouldn't pay the price of a triple A title for this game, but its $14.99 price point is reasonable enough to recommend it. If you're short on cash though, maybe wait a bit and grab it on sale.
VGU 8/10:
Overall, Mage's Initiation: Reign of the Elements is exactly what fans of traditional adventure games deserve in a spiritual successor. The immersive graphics, along with the strong voice acting, logical puzzle structure and RPG game mechanics deliver everything that is needed for a medieval masterpiece. If you are a fan of old-style point and clicks or are searching for a trip back to the golden days of gaming, Mage's Initiation could be just the game shaped time machine that you have been looking for.