Hits: 809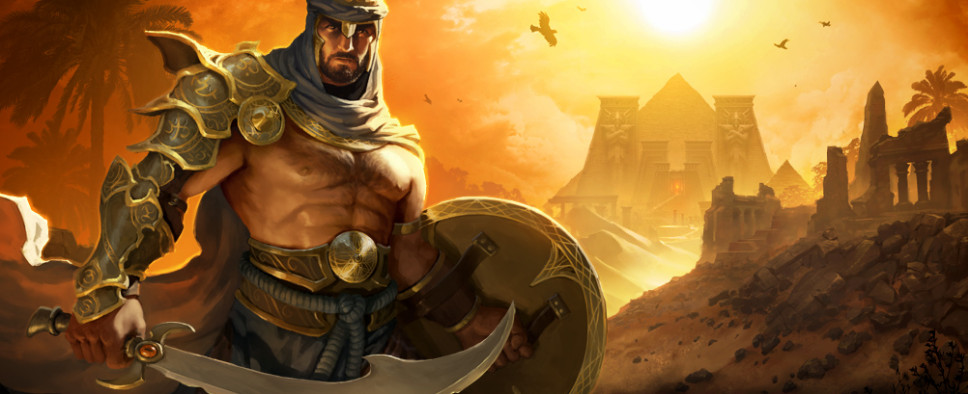 The latest "Grim Misadventure" development update for Crate Entertainment's hack 'n' slash action-RPG Grim Dawn directs us to the recently updated Game Guide, shares an artistic rendition of the map you'll get to explore in the upcoming Forgotten Gods expansion, and shows off a couple of Legendary sets.

Here are the text parts, but be sure to check out the update itself for all the images:
We are here, and so is a Grim Misadventure!

Last time, we revealed our big feature for v1.1.0.0, the overhauled Loot Filter! This awesome new feature is coming to all versions of the game with the patch coinciding with the Forgotten Gods expansion's release.

We've had some significant updates since then though, in case you've missed them.

First up, we've updated the Game Guide with tons of information on all of the content and features coming in Forgotten Gods. It's another massive expansion and we can't wait to get it into your hands.

Today, we are pleased to share with you some treats from the artist department. Fresh from the easel, we have for you the final world map for the Korvan Basin, the forgotten land of the Korvan people who vanished following cataclysmic disaster.

Forgotten Gods features some of the most diverse environments we've done to date and it's become a real treat to explore. Rumor is, you may find yourself beyond the veil, traversing other physical realms teeming with potential…and danger.

With the release rapidly approaching later this quarter, one of the last things to come online is item art, and the artists aren't disappointing.