Hits: 1214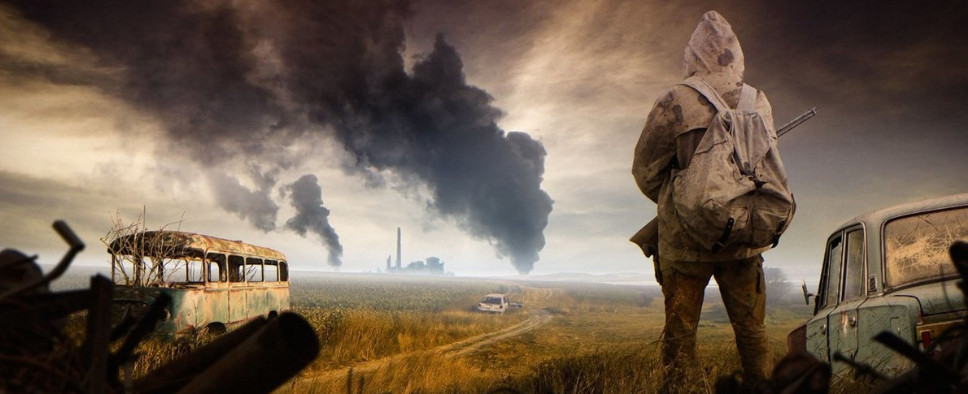 ATOM RPG, an isometric, Fallout-inspired game set in the "wild and wondrous world of the Soviet Wasteland," is now live on Steam after spending a year or so in Early Access. You can pick the game up for $14.99 or your regional equivalent, create a character, and jump straight into a harsh post-nuclear world that promises plenty of turn-based combat and more than 450 unique NPCs and 250 quests, all governed by a GURPS-inspired roleplaying system.

Check out the official release trailer:
This release announcement shares some additional details about the game:
Hello, dear friends!

At long last, it happened! Finally the moment came, when we can finally say that ATOM RPG is complete! Honestly, it's hard for us to believe it happened so fast, in just a bit more than a year's time. The main reason for this amazing growth from a two hour long Kickstarter beta to a game that makes some players lose themselves for 100+ hours, is in you - our awesome players.

It was very hard at times, but we managed, thanks to the advice you gave, the trust you put in us, the constant support you blessed us with. These are not empty words, when we say that ATOM is our game, but it's also yours.

Now let's see what we have accomplished together:

ATOM is a Fallout and Wasteland inspired RPG that became something more or less original and independant as it was developed. It's completely non-linear. It features more than 450+ NPC characters, each with a unique portrait, a branching dialogue and his or her own place in the world's structure.

ATOM has various endings and various paths to reach them with. The system of perks, skills and traits will let you create any character type you can imagine, be it a brawler or a traveling intellectual.

ATOM now features more than 250 unique quests of all shapes and sizes - from simple to epic, from partially hidden to in-your-face obvious.

It has 90+ different locations, scattered around three global maps. It holds 100+ types of weapons, 30+ types of enemies, and even a car. A lot is possible in this living world, the fate of which largely depends on your gameplay choices.

And the best thing is this: We're not letting go of this world just yet. After this release, there will be plenty more content to come in the shape of free DLCs and patches!

Thank you for walking this road with us.
And let there always be ATOM!
And here's the official description and feature list:
ATOM RPG is a post-apocalyptic indie game, inspired by classic CRPGs: Fallout, Wasteland, System Shock, Deus Ex, Baldur's Gate and many others.

In 1986 both the Soviet Union and the Western Bloc were destroyed in mutual nuclear bombings. You are one of the survivors of the nuclear Holocaust. Your mission - to explore the wild and wondrous world of the Soviet Wasteland. To earn your place under the sun. And to investigate a shadowy conspiracy, aimed at destroying all that is left of life on Earth.

ATOM is:

A powerful character creation tool, aimed at making the wasteland hero you want to portray!
A balanced roleplaying system inspired by GURPS. Each stat combination provides a unique gaming experience, unique dialogues, and new ways to solve some of the quests!
Dozens of skills, from lockpicking to gambling!
Many hours of gameplay on all sorts of locations. Meet the other survivors in a brave new settlement, built from the dust of the old world. Venture into the wilds, where mutated creatures and savage bandits lurk. Work out the secrets of an old military bunker. Or simply lose yourself, fishing at a scenic pond...
Turn-based combat, inspired by Fallout 1 and 2.
Random encounters with the dwellers of the Soviet Wasteland - both friendly and dangerous. Sometimes all at the same time...
Many deep, multiple-choice dialogues that feel like real conversations with the unique NPCs of the game.
Nonlinear gameplay! Dozens of quests, each with many alternative solutions. Play the game like You want to!