Hits: 583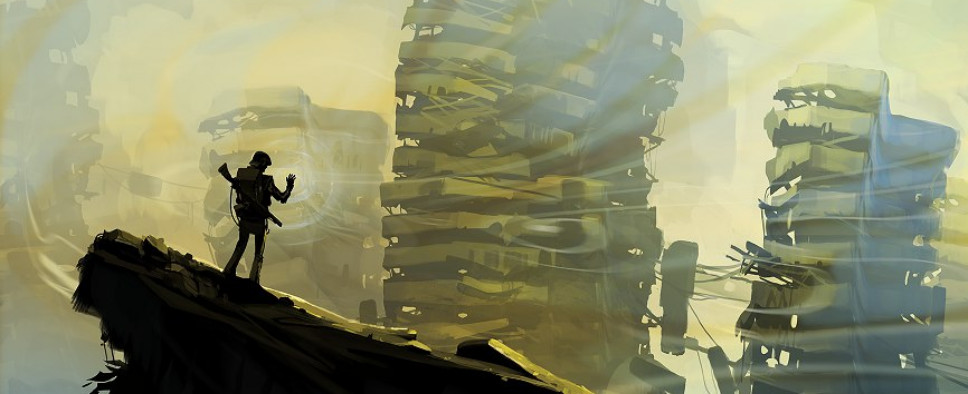 Dark Crystal Games' Kickstarter campaign for their post-apocalyptic RPG Encased successfully concluded back in October. And now, we get the first post-funding update that shares a few pieces of concept art, describes a number of monsters you'll be able to encounter in Encased, talks about backer rewards, and informs us that we can now pre-order the game from its website and get access to some exclusive items.

An excerpt:
Hello!

Quite some time has passed since the successful wrap-up of our Kickstarter campaign. After a small break to rest and reflect, we took stock and came up with two beautiful numbers: we were supported by 2,938 backers, who in total donated over $120,000. Again, thank you everyone! It was awesome.

Now that the campaign is over, it's time to focus on development, and to deliver our first (but not last!) rewards.

New monsters and dangers of the Dome in development

The desert under the Dome was a bit empty, so we decided to spice thing up with some new and unusual creatures! Now the sands of the Dome will be host to giant, acid-spitting beetles; doodlebugs the size of a car, which wait hidden in funnels in the ground for their prey; huge armadillos; and possums with a squad of aggressive joeys living on their backs.

[...]

Pre-order on our website

Although the Kickstarter campaign is over, we're still receiving messages from people wanting to support our game. We've made it possible for these latecomers —and anyone else wanting to save a few combonds— to pre-order Encased.

This is a great way to support the developers, to get the game at a reduced price, and to obtain exclusive items***.

***available to all Kickstarter backers for free.

"Explorer's Way" Boots

Limited edition version of the standard 'Explorers' with white soles. On every box it claims these boots are made from synthetic Dome-tech material. Tough but light, they let you walk a little bit faster.

71 Sentinel Handgun

Deadly power in an elegant nickel-plated body. Though technically a pistol, the Sentinel uses rifle ammunition. The massive recoil compensator allows for more accurate fire.

There are four editions available for pre-order:

Digital Copy: includes a digital copy of the game with Early Access and a letter of thanks from the developers.

Digital Deluxe: includes a digital copy of the game and exclusive digital material — a map of the territory under the Dome and an artbook.

Digital Collectors: includes a digital copy of the game with Early Access, exclusive digital material, digital soundtrack, ten additional character portraits, and a story about events from before the beginning of the game.

Digital First Access: includes everything listed above, as well as access to Alpha and Beta versions of the game.