Hits: 1189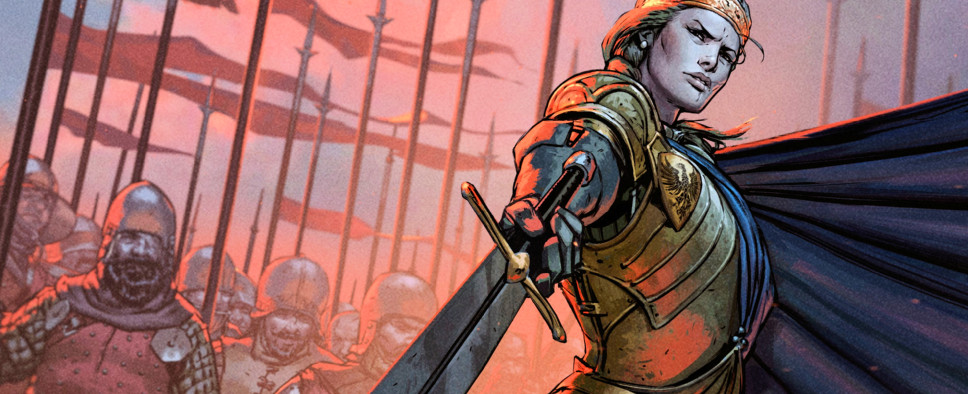 our dedicated subsite, Steven waded into CD Projekt RED's latest effort, Thronebreaker: The Witcher Tales, and has prepared a full three-page review. A little something about combat via Gwent:
Unlike The Witcher 3, Gwent in Thronebreaker is played with two rows for cards (instead of three), and cards can be played in either row indiscriminately (so there are no melee, ranged or siege cards). Cards also usually have a skill attached to them (instead of just a power), where that skill typically heals your cards or damages your opponent's cards. And finally, the leader of a side takes part in battles, too, but not as a card. Leaders stand on the sidelines and use an ability every few turns (depending on what they have equipped).

Skills are triggered in a variety of ways. "Deploy" skills are triggered when the card is played, "order" skills are triggered when you choose (but usually after a short delay), "loyalty" skills are triggered when the leader of a side uses their ability, and "deathwish" skills are triggered when the card dies. By the end of the game, I had found over 80 different kinds of cards, with a great variety to the types of skills they had and what those skills did. That gave me all sorts of options for how to build my deck, and I enjoyed trying out different combinations.