Hits: 874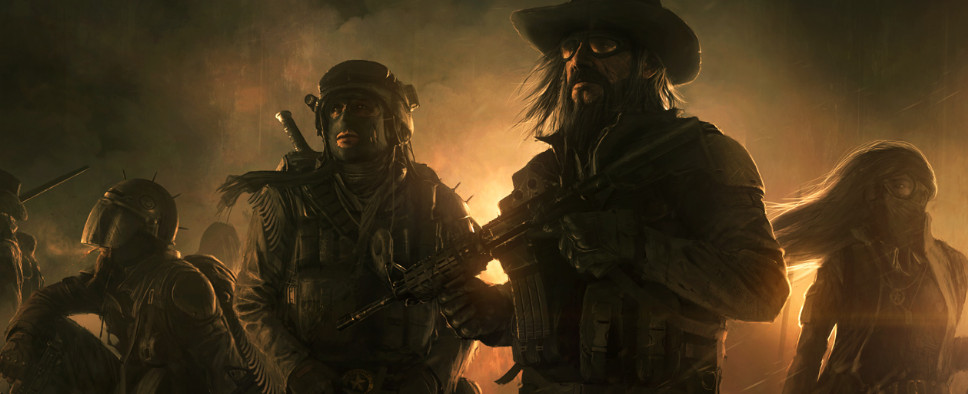 If you'd like to play inXile's tactical squad-based RPG Wasteland 2: Director's Cut on your Nintendo Switch, you can now pick the game up from the Nintendo store for $29.99 and take your Desert Ranger adventures with you wherever you go. Here's a refresher on what the game's all about:
NEWPORT BEACH, Calif. – Sept. 13, 2018 – inXile Entertainment, the studio led by Interplay founder Brian Fargo, producer of the original Fallout, has released Wasteland 2: Director's Cut on Nintendo Switch™ via the Nintendo eShop for $29.99. The sequel to the first-ever post-apocalyptic computer RPG, Wasteland 2: Director's Cut features numerous improvements and additions that further immerse players in an epic adventure across a post-nuclear American Southwest.

Wasteland 2: Director's Cut enhances the original game – winner of numerous accolades, including Game of the Year – with bonus customization choices for your squad, additional tactical options in combat, and expanded voice-over dialogue. Throughout over 80 hours of gameplay, you'll arm your squad of Desert Rangers to survive any situation, use their unique skills to overcome obstacles on your own terms, and make decisions with both immediate and long-term consequences for the lives of everyone in the wasteland.

Wasteland 2: Director's Cut will also be available as a physical product at retail on Dec. 4, 2018.
A number of reviews for the Switch version of the game are already available. Most of them are fairly positive but note a certain number of performance issues. Check them out:

GameSpace 8/10:
Wasteland 2 is right in line with some of the more recent "Classic RPGs" we've seen making a comeback. If you enjoy the likes of Divinity: Original Sin and adore the idea of that sort of game in a post-apocalyptic world, then this one's for you. It's loaded with content, has a ton of replay value, and unlike many modern RPGs, it really lets you customize your entire experience. Recommended.
Polygon Scoreless:
None of these problems are deal-breakers; instead, they just feel like the nature of the beast. InXile wanted to re-create a classic and bring it into the modern era, along with a freshly ambitious story that lasts a few dozen hours. That's no small feat, especially on a portable, even if there are little kinks here and there that need to be ironed out.

You can't exactly sneak in a few minutes of Wasteland 2 on Switch here and there like you can with rounds of Into the Breach. The game demands longer sessions and more attention. But for players who haven't delved deep into the wasteland and have periods of time where they can pull out the Switch — on a plane, in the back of a car, during a lunch break — this version (like so many Switch ports) may be the perfect entry point.
Nintendo World Report 8.5/10:
The best way to experience Wasteland 2 is undoubtedly on PC, but if that's not an option the Switch version is an acceptable, though compromised solution. A healthy amount of patience and a reasonable amount of stress toleration will be needed but ultimately it will be worth it. If your spirit hasn't been broken by a frustrating camera or delayed inputs then the daily game crash right before you've saved your progress may be the final straw. As frustrated as I may have been at times, the highs certainly outweigh the lows, and came away with the feeling that any version Wasteland 2 is with playing.
COGconnected 85/100:
Wasteland 2 is a slam-dunk in almost every way for lovers of immersive RPGs with a nostalgic, old-school feel. In the hours and hours I logged before writing this review, I felt that I barely skimmed the surface of what this massive game has to offer. Aside from the bugs and the inability to reconfigure controls, it plays well on the Switch and doesn't lose much in its adaptation to the small screen. I'd highly recommend this game to almost any Switch user who is a fan of the genre. For only $29.99, you're getting an incredibly solid game that demands attention, strategy and an appreciation for good writing.
We Got This Covered 4/5:
If it weren't for the performance issues, I would be damn near evangelical with my enthusiasm for Wasteland 2. The world building and writing are excellent and a testament to naysayers who believe video games cannot tell a good story. I can't pretend to speak to what goes into porting games to different consoles, but I truly hope inXile can produce a patch to make performance smoother. If not, new and existing gamers who own a Switch and have not gotten a chance to play it may bounce right off, missing out on a terrific video game.
Gaming Nexus 7.4/10:
Wasteland 2 is quickly becoming a modern classic – and deservedly so. If you have not played this game, you really owe it to yourself to give it a shot. But some usability issues on the Switch might not make it the best choice for newcomers to a game that some already find difficult to parse. This version of Wasteland 2 is serviceable, but not ideal.