Hits: 974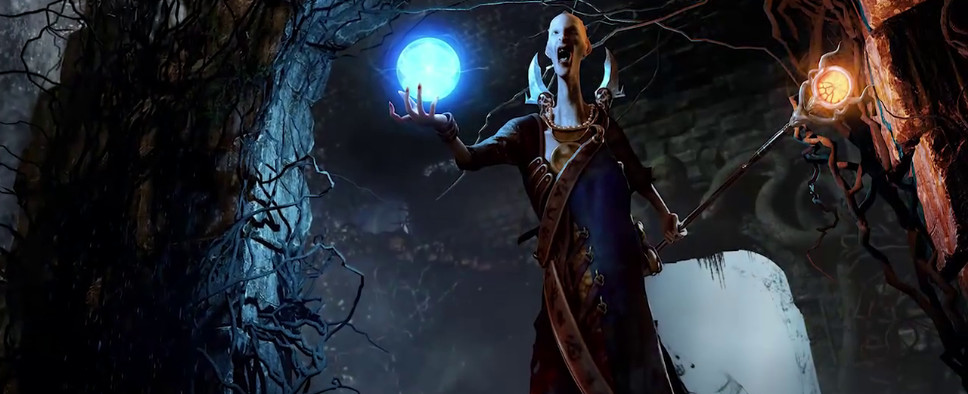 The Bard's Tale IV: Barrows Deep, inXile's upcoming dungeon crawler, is now just a few weeks away from its September 18, 2018 release. The latest Kickstarter update brings us a message directly from Brian Fargo where he talks about the game's development, shows off the physical collector's edition, mentions the game's projected length and the so-called Legacy Mode that will be launching slightly after the game's official release and adding a number of highly-requested old-school features.

Check it out:
A Message from Brian

What an incredible last six years it has been. I had given up all hope of creating the kind of RPGs that I like to make, then along came Kickstarter, and now here we are about to finalize our third crowdfunded game. Thanks again for trusting us.

Our goal with these games is to under promise and over deliver, and we hope you feel that we've accomplished this with The Bard's Tale IV: Barrows Deep. Most people don't realize how much of our own money we pour in to make these games as special as possible. In this case, we spent more than 5x the amount raised via Kickstarter! We can't help being passionate and giving it our all. If you haven't seen them yet, be sure to check out the spotlight videos we have been creating for the game.

Character Progression

Combat

Personalities

The game ended up with 350 speaking parts, over 30 distinct locations, and over 100 pieces of music. The Windows version is still on schedule for the 18th and then all hands are on deck to get the Mac and Linux versions out as fast as we can. We are hitting ALL our stretch goals, and have incorporated a tremendous amount of feedback from the beta test. The only slightly bad news is that we will be late on a few items, but they are most assuredly coming in the following weeks after release.

We were determined that The Bard's Tale IV physical goods matched our expectations, and I was not happy with the quality of the early prototypes we received. This resulted in a longer production process, and I made the call to push back the timing a bit to make sure we would be happy with the final result. We love how the backer goods turned out (look for a picture below) and when we brought samples with us to Gamescom last week, everyone really reacted favorably towards them. That made us really feel that we had made the right call, and while we aren't happy about the delay, it will be worth the wait when they arrive to you. And yes - those editions will have another key for the game, giving you a second copy for free. Give it to your friends or family, and be sure to spread the Bard's joy!

Also, as an extra bonus, I put an "X" on 5 of the signed collector's boxes that have the team's signature (look for a photo at the bottom of the update). Anyone who gets one of these special boxes will get all inXile games for FREE for life. Yes, I was thinking of Willy Wonka when I was signing.

Backer Feedback & Game Length

Between the alpha and beta, we received a number of great "throwback" suggestions in addition to the ones we already had. Taking a page from the Bard's Tale remaster, we decided to bring all of these features into what we're calling a "Legacy Mode". The bad news is that, in order to get them all in, we'll need time to iterate, so they won't be ready at release time. The good news is that the list of features is much more than we were originally intending on doing, all thanks to your suggestions. In addition to the previously discussed grid-based movement and hiding the minimap, we're also working on features such as old school scrolling text for combat, a save system closer to the original games for hardcore purists, and even an ability to bring back the "A-Team". This will be another of our immediate focuses post-launch, and you can look for the Legacy Mode to arrive sometime soon after the game's release.

And though we promised a 25-hour game, playtests are showing it to be closer to 35+. And while it's hard to be objective about your work, I can honestly say I've enjoyed playing it and found myself at many times wanting to play for "30 more minutes." I've had to re-play the first 10 hours of the game at least 20 times and it's a good sign when it's still enjoyable.

Again, we are very happy to announce that we're hitting on all goals, and where we aren't hitting certain time frames on stuff, we are looking to make up the difference with added value. On that note, an added thank you for your patience, every backer will be receiving the digital version of our Strategy Guide for free. It's just one more way to acknowledge that we appreciate all the support that you have given us.

I know you all love RPGs and we love making them! We are counting on this success so we can continue to bring you more of these great games, including future installments of the Bard's Tale!