Hits: 975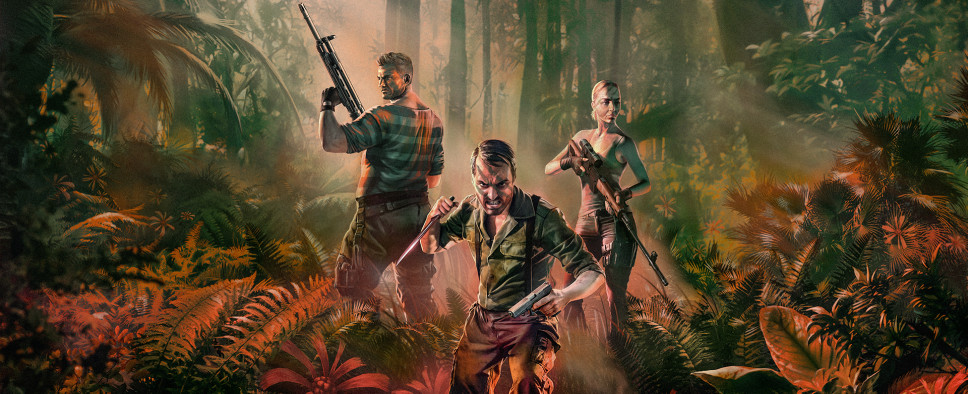 I honestly don't know why it seems to be impossible to create a worthy successor to the second Jagged Alliance game. Time and again, various developers keep trying, and failing, to do so. The latest attempt is the recently announced Jagged Alliance: Rage! (official website) By Cliffhanger Productions.

According to the announcement, the upcoming game that's currently slated for a fall 2018 release will feature some of the mercs from the two original games, 2 player co-op, and a focus on psychological warfare. There's also an announcement trailer:
Well, I guess we'll have to wait and see what comes out of this. For now, here's the official description:
Jagged Alliance is back – With a new take on turn-based tactics, adventure elements and the well-known quirky mercenaries!

Set 20 years after the first Jagged Alliance, this spin-off lets you experience a road trip into a jungle hell to test your mind and body to the limits!

This time it's just you and a few allies versus an entire island ruled by a drug overlord and his crazed army.

Constantly on the brink of breakdown, faced with dehydration and no support from home, you lead a team of seasoned mercenaries against vastly outnumbering armed forces.

Use tactical brilliance and guerilla tactics to destroy their structures and strengthen the island's population to take back what is rightfully theirs.

Do you have what it takes to rise to old glory?

Features:

2 Player online co-op mode
Deep turn-based tactical gameplay mixed with adventure elements
Choose a variety of tactics ranging from stealth to brute force
Strong character personalities with own skills, desires and personal conflicts
Rage skills: Unique character abilities that get more powerful over the course of the battle
Powerful Commanders coordinate enemy troops on the battlefields
Face terrifying experimental drugs and use them to manipulate your enemies
And if you're looking for some additional details, this PCGamesN article has plenty.