Hits: 519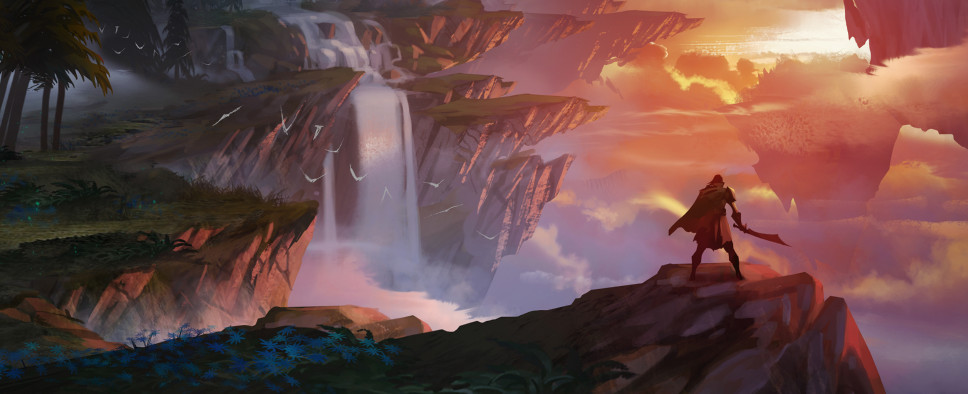 The Coming Storm content update for Phoenix Labs' co-operative RPG Dauntless should be going live later today, after the three-hour maintenance period scheduled for 10 A.M. Pacific Time. The update will introduce a new Behemoth for you to fight, a bunch of consumable grenades for you to lob, a new island for you to visit, and more. Check out the link above for the complete patch notes, but here's an overview of the new stuff:
WHAT'S NEW

The Coming Storm is rolling into Ramsgate, beckoning Slayers into unknown territory. Koshai has thrashed the Ostian armada and now it's up to you to drive it back into the Maelstrom.

OB 0.5.0 is the first in a series of updates that will be rolling out over the coming weeks as the storm intensifies. These coming updates will deliver new content, quality of life improvements, numerous bug fixes, and a new, ranged weapon. While The Coming Storm was originally announced as one large update later in August, we will instead be breaking it up into pieces – delivering on your request for more frequent content updates. You can expect additional elements of The Coming Storm to arrive and be refined week over week.

Want to track what's coming next? Keep an eye on the Dauntless Development Roadmap for details on upcoming content.

SOVEREIGN OF THORNS - KOSHAI ARRIVES

A new threat looms at the edge of the Maelstrom and even the Ostian armada seems powerless to stop it. Whispers among Ramsgate's farslayers weave a warning of Koshai's might and ferocity. And there are some who say that this terrible power is only a shadow of what's yet to come.

THE MIGHT OF OSTIA - THE OSTIANS HAVE COME TO RAMSGATE

The Ostians have arrived in Ramsgate, bringing new technology and supplies. Their mastery of metalworking and complex mechanisms allows them to create contraptions that have never been seen in Ramsgate.

PREPARE FOR THE BOOM - ALL NEW OSTIAN GRENADES

Grenades are the first of several new Ostian innovations brought to Ramsgate to aid Slayers in their pursuit of Koshai. These volatile combinations of aether and technology will give Slayers a much-needed edge in their fight against the Sovereign of Thorns.

Read more about how you can gear up.

THE HUNTING GROUNDS - A NEW ISLAND EMERGES FROM THE MAELSTROM

The Sovereign of Thorns is no ordinary Behemoth – and its floating domain is no ordinary island. Pulled together from various landmasses and lashed together with brambles and roots, Sovereign's Throne challenges adventurers to delve into caves and vault across floating crags.