Hits: 1085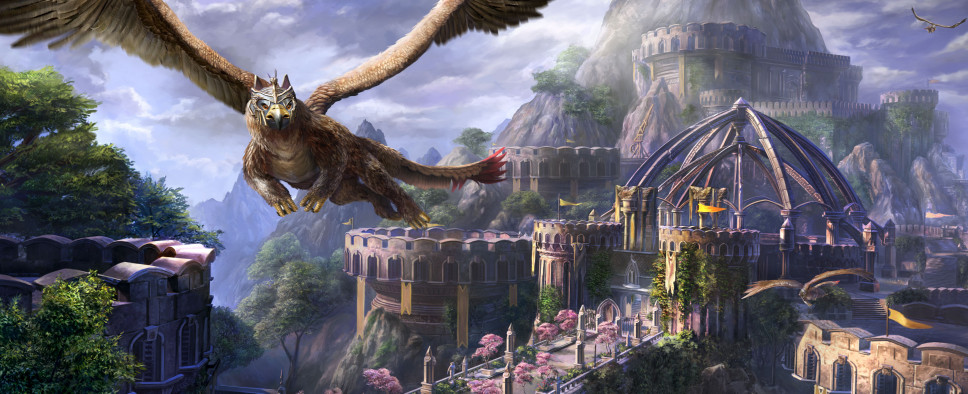 With its rather impressive playerbase of 11 million, the Elder Scrolls Online community continues to grow, especially now that the game's latest, high elf-themed, Summerset expansion has been released. And if you're interested in TESO's "journey so far," you should check out this new trailer revealed at this year's E3:
But if you're more curious about the game's future, you might be interested in the trailer's accompanying announcement that introduces the two upcoming DLC game packs for the Summerset expansion to be released later this year - Wolfhunter and Murkmire. The former will pit you against a bunch of werewolves in a couple of new dungeons, while the latter will take you to the Argonian homeland. A bit more on that:
With 11 million players – including 1 million new players in the past year alone – The Elder Scrolls Online continues to grow.

But it's not just the community that has expanded. Since its launch over four years ago, The Elder Scrolls Online has introduced additional worlds, adventures and even new ways to play. And the team at ZeniMax Online studios is showing no sign of slowing down, with plans to bring all-new experiences to ESO, starting with two additional DLC game packs: Wolfhunter and Murkmire. But before we look ahead, let's take a look back at the adventures that all of you have experienced together in Tamriel since the game launched in 2014.

11 MILLION STORIES AND COUNTING

On June 5, ZeniMax Online Studios released the game's latest Chapter, The Elder Scrolls Online: Summerset. This new adventure takes you to the isle of Summerset for the first time in over 20 years. With this new Chapter comes a new zone to explore, new stories to experience, the chance to join the mysterious Psijic Order, jewelry crafting and more. If you've always wanted to visit the beautiful home of the High Elves, now you can!

But that's just one of the many new adventures you have experienced together. At this time last year, you journeyed to the home of the Dark Elves and explored Vvardenfell in the game's first new Chapter, The Elder Scrolls Online: Morrowind. Since then, you battled through two unique DLC dungeon packs, Horns of the Reach and Dragon Bones, and traveled to the mechanical realm of Sotha Sil with the Clockwork City DLC zone.

WEREWOLVES AND ARGONIANS

The team is not letting up, either, with Game Director Matt Firor revealing two new experiences at the 2018 Bethesda E3 Showcase: Wolfhunter and Murkmire.

Wolfhunter is the game's next dungeon pack, and it'll bring two new and challenging group experiences: Moon Hunter Keep and March of Sacrifices. As its name suggests, these two dungeons are themed around Tamriel's werewolves, and you'll be able to dive into all new stories surrounding those afflicted with the lycanthropic curse. You might even come face-to-face with the Daedric Prince Hircine himself!

Both dungeons feature two very different environments, and they will challenge you and your group with hordes of monstrous defenders and tricky boss encounters. As always, there will be new item sets, monster masks, and other rewards for those who answer the call.

Murkmire is ESO's next zone and story content expansion, and it will take you deep into the home of the Argonians. There, you will win the trust of reclusive tribes, delve deep into crumbling xanmeer ruins and hack your way through the savage wilds of Black Marsh to discover one of the Hist's greatest secrets. "You've all been asking for more Argonian adventures, and with Murkmire you'll find lots of amazing new stories," Firor says.

Similar to previous DLC zones, Murkmire will feature a brand-new area to explore, an exciting storyline, new World Bosses and Delves, and a new group arena (with its own leaderboard).

Keep an eye out for more information on both Wolfhunter and Murkmire, including release details and previews, in the near future. And stay tuned for even more news, as the team at ZeniMax Online Studios is showing no signs of slowing down, with big plans for the next year and beyond!
You can find some additional information on the game's website.