Hits: 817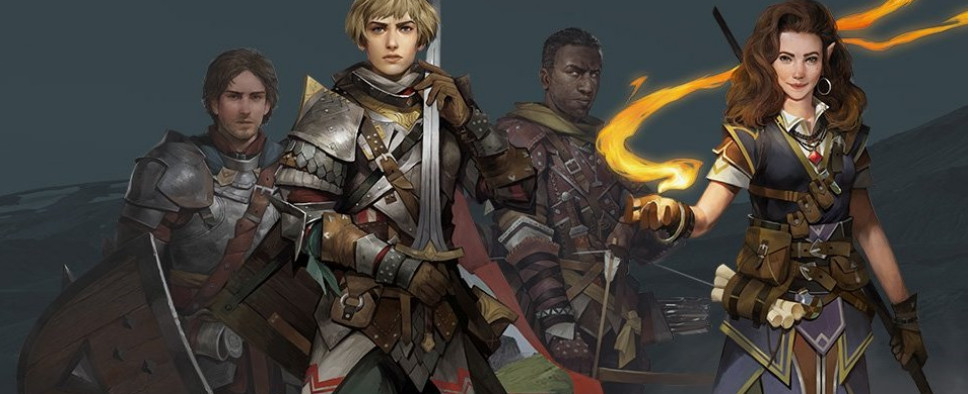 Owlcat Games' isometric cRPG Pathfinder: Kingmaker is currently slated for a late summer 2018 release, which isn't that far off if you think about it. And because of that, the developers have decided to stop adding new features to the game and end their late backer program with roughly $1,080,000 pledged. This means that the stretch goal-locked Hellknight class won't be in the game on release but may end up appearing down the line as a piece of post-release content, according to the latest Kickstarter update.

And if this piece of news seems somewhat disappointing to you, the update also offers a developer diary featuring James Jacobs, the creative director at Paizo, where he introduces the world of Golarion and its Stolen Lands region, and talks a bit about Kingmaker's exciting features:
Here are a few paragraphs about the end of crowdfunding:
As previously announced, we are about to stop collecting money towards the unlocking of additional stretchgoals. As you all know, we are aiming to release the full version of Pathfinder: Kingmaker in late summer 2018. And that means there has to be a cutoff point, where we stop promising and adding new features in order to give ourselves enough time to complete the game. As of this moment, we're at a crowdfunding sum of about 1,080,000 USD. Unfortunately, this means that Hellknights didn't quite make it in time. Sorry!

Many of you have asked whether Hellknights could be added later via post-release DLC. While we can't promise it at this point, it's a possibility. We really enjoy working on this title and since many of you keep asking for post-release content, we need to consider it. The nature and amount of such content, however, remains to be determined at a later date. Please bear with us!

As our crowdfunding is coming to an end, so is our current offer of pre-order packages. They will be replaced by different pre-order packs, which can be purchased over on owlcatgames.com. Pathfinder: Kingmaker is also getting its very own Steam page in the coming days! A little while later, sometime around early June, pre-orders for Pathfinder: Kingmaker will also come to the Steam Store, followed by pre-orders on GoG within the first half of June.