Hits: 684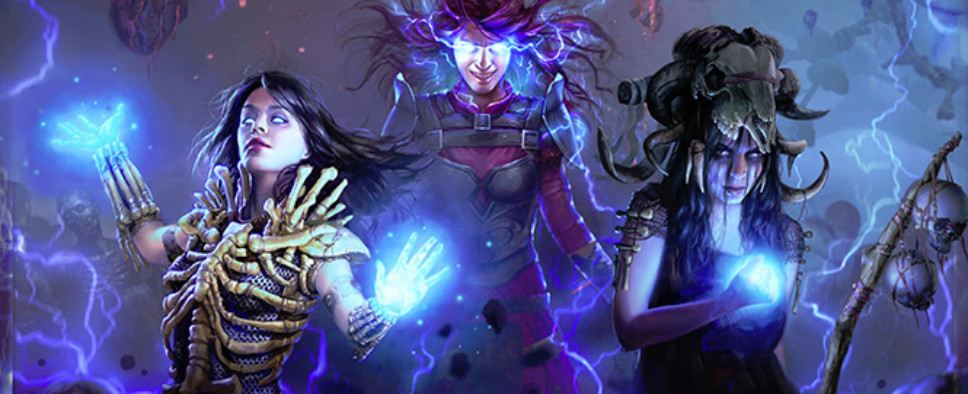 If you like action-RPGs, Path of Exile, socializing with like-minded people, and are in a position to visit New Zealand on a whim, then you might want to mark your calendar for November 2019, when the Grinding Gear Games team plans to hold the inaugural ExileCon event. The event, that at this point is little more than a hopeful idea, will likely bring us the next major Path of Exile expansion announcement and offer lots of ways to interact with the developers and other fans. Here are some additional details:
We've recently been considering the idea of running a Path of Exile convention in New Zealand late next year, as a great opportunity to meet our fans and to announce 4.0.0. As these events take a long time to plan, we wanted to find out how many of our players would be interested in flying to New Zealand to attend a convention like this.

We're looking at dates in November 2019 (aware of the fact that it probably needs to be before American Thanksgiving). We're planning to hold ExileCon in our home city of Auckland, New Zealand. This allows all of our developers to attend and lets us run a larger and more interesting event than if we had to arrange it in a foreign city.

Here's some of the stuff we would love to have at ExileCon:

Announcement of whatever the next large expansion is (tentatively December 2019's 3.9.0, according to our schedule)
Announcement of the 4.0.0 mega-expansion
A play area with computers set up for demos of all products announced
Talks from Grinding Gear Games developers about their areas of expertise
Finals of various tournaments
A Merchandise shop
Developer signing sessions
Some type of party
Swag bag potentially containing exclusive microtransactions and some physical items.
Feel free to suggest more ideas!

Because we're planning to hold ExileCon in New Zealand, travel costs may be expensive for many of our users. This is why we're announcing our intention to investigate this event so early. New Zealand is a beautiful place to visit in Summer, so we figured that if we give enough notice, people can plan more extensive holidays around New Zealand after attending ExileCon.

We don't yet know how expensive tickets to ExileCon will be, but the predominant cost is likely to be the international travel and accommodation in Auckland. We'll try to arrange discounted hotel rooms for attendees and offer various tickets options to meet different budgets.

We'd also like to run various competitions where the winners receive flights and accommodation to the event. We'll also invite prominent streamers and some journalists to cover our big announcements.

We haven't committed to running this event yet and aren't ready to accept signups or sell tickets, but we are keen to gather expressions of interest.

If you think it's possible or likely that you'll attend, please fill out this form and we'll contact you when there's more information available.