Hits: 977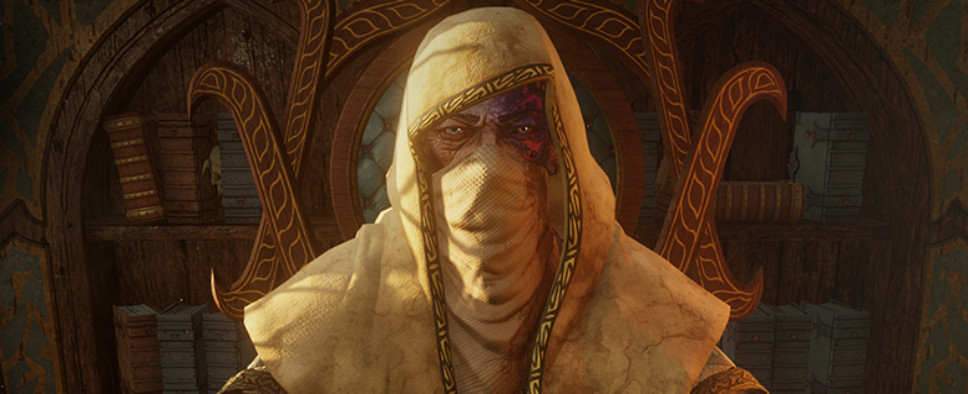 Defiant Development's action-RPG with board game and CCG elements Hand of Fate 2 that could best be described as a 1 on 1 digital tabletop adventure has received a massive free Endless Mode update. The update introduces a new game mode, leaderboards, and over 50 new collectible tokens. Here are a couple of paragraphs about the new stuff:
Hand of Fate 2 expands once more with the release of our free Endless Mode add-on. This exciting new game mode sends our hero off on a series of increasingly challenging quests all while dealing with the toll of adventure. Equipment will break and your legend may fade, but the goal remains the same: fame, glory, and the highest score on the leaderboard! Each leaderboard is tied to a different companion, so grab your buddy and prove your worth!

To incentivize your adventure, we've added 50 new collectible shard tokens to encounters and equipment, new and old. Once gathered, these shards unlock all new customization options, supply loadouts, utility encounters and artefacts. (please note that your overall completion level will have dropped due to the added content, and any collection-based achievements you're chasing will have additional requirements)

Endless Mode is future-proofed, too! Future DLC releases will be fully compatible with Endless, so future friends and foes will all end up in the mix. Grab your dice, shuffle that deck, and we'll see you on the leaderboards!
The announcement press release also teases some upcoming DLC that will add new features, companions, and challenges. Check it out:
BRISBANE – April 9, 2018 – Hand of Fate 2, the action-RPG from Defiant Development that blends roguelike dungeon crawling, tabletop roleplaying and collectible card games, offers never-ending escapades to PC gamers with today's free addition of endless mode. PlayStation 4 and Xbox One owners will be dealt in next month.

Endless Mode offers competitive players a chance to battle for the top spot on the leaderboards via infinitely replayable quests that get progressively difficult with each level. More difficult enemies are shuffled into the dealer's deck and random pain or curse cards are dealt upon completion of each stage. To support the release of endless mode, Defiant has added a plethora of new adventures, collectible token shards, enemies and narrative branches to the core encounters, ensuring that no two dungeon runs are exactly alike.

In addition to Endless Mode, Defiant Development has a few more aces up its sleeve in the form of upcoming DLC. New companions, challenges and more are planned for the remainder of the year.

"Hand of Fate 2 was praised for adding a plethora of new features and improving upon every aspect of the original title that was enjoyed by more than two million gamers," says Morgan Jaffit, director, Defiant Development. "Today's addition of endless mode provides even more content to our passionate community and we eagerly anticipate giving them even more in the coming months."

In Hand of Fate 2 players overcome trials built from collectible cards handed out by the dealer. Each trial is represented by a location on the map in the meta board game, and presents custom rules and challenges. Gamers are tested through combo-based third-person combat, the exploration of dangerous and exotic locations, high-risk high-reward minigames, deck-building and Dungeons & Dragons-style decision making.