Hits: 906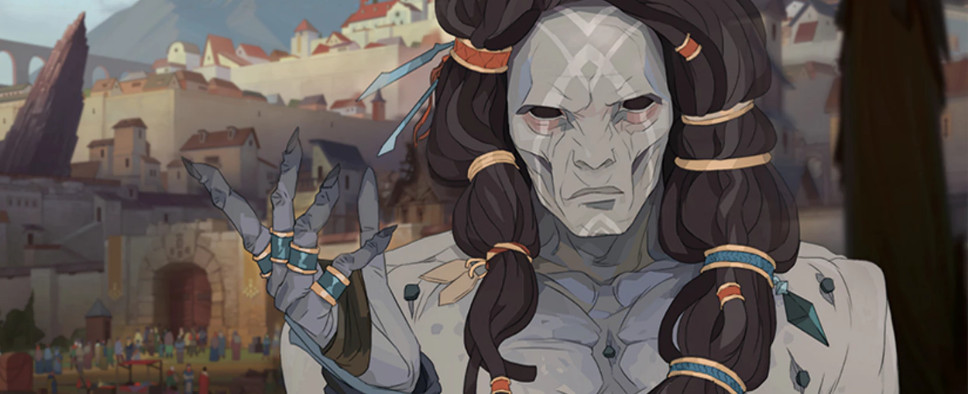 According to the latest Kickstarter update for Ash of Gods, AurumDust's take on the Banner Saga formula with a few twists will be released on Steam on March 23, 2018. And then, thanks to AurumDust's new partnership with Buka Entertainment, the story-driven RPG will be coming to the current gen consoles later this year. A bit on that:
Great news, everyone. First of all, we can finally announce the release date. Ash of Gods will become available for purchase on Steam at March, 23rd.

Those, who expect Ash of Gods on consoles, will be pleased to know that legendary Russian company Buka Entertainment will publish the game for PlayStation 4, Nintendo Switch and Xbox One till the end of the year.

LAST CHANCE TO GET YOUR REWARDS

The game is on the way, and we already started to send physical rewards, so please do not hesitate to confirm your order via PledgeManager. LITERALLY, THIS IS YOUR LAST CHANCE.

https://signin.pledgemanager.com

There are already some digital rewards awaiting for you via PledgeManager. This is a set of exclusive wallpapers for different devices, print-ready A2 Ash of Gods poster and, of course, digital comic book 'The Boundary' about the relationship of our protagonist, Thorn Brenin and his father-in-law count Stakhet Vitchi. You can claim this rewards via PledgeManager right now.
Additionally, AurumDust's CEO Nikolay Bondarenko has recently participated in an interview with Neocrisis where he talked about his original concept for Ash of Gods, the tricky nature of game development, his fondness for Troika's Arcanum, and more. A few snippets:
What inspired you to make this game?

This is a combination of things. Back In 2007, I had the opportunity to make my own game when I worked in TVX. The idea was to combine card and turn-based gameplay, and the story and meta-gameplay was built around the control of special structures - ziggurats. The financial crisis of 2008 buried that project, but not the idea.

A few years later, the books of Sergey Malitsky helped me to rethink the presentation of such a story. And The Banner Saga in 2013 showed that you can present a complex and long story in my favorite 2D format, a sort of way to rethink the format of the classical Japanese visual novella in the Western manner.

While developing the game, what was the hardest issue(s) that you came across?

The most difficult thing was to find the right people and teach them how to work together. We had to find ways to integrate our workflows, and work as a team, optimizing what we were doing at every opportunity. For example, in Ash of Gods, the first scenes we created took about three to three-and-a-half weeks to draft and complete, while at the end as we got closer to finishing the game, work on such a scene only took three to four days.

The second challenge was balancing the combat system, AI, and dynamic complexity settings. I'm still not sure that we have solved this problem correctly, but it seems to be working well!

The third challenge was dealing with the monstrous complexity of reducing the branches of the plot. Our game is focused on the decisions a player makes, and so there is an incredible number of story branches. We drew branch schemes of varying degrees of detail, prototyped and wrote these branches in Articy Draft (a development tool), and still, over and over again, the QA team started the day with the words, "But if a certain character dies here, then everything breaks".

[...]

If you had unlimited resources, like time and money, would you have done anything different?

Yes, I would have done the same story style as they did in the Arcanum of Steamworks and Magick Obscura - an open world, an isometry and a many more places to visit.

Can you provide any insight into your next title?

I know for sure that this will be something that we will start on about 3-5 months after the release of Ash of Gods. I want to take a breather and experiment with new mechanics a little.

Any special advice for the fans playing the game? Something like a special gameplay tactic or a hidden gem?

I will say that you can go through the game so that none of your team members die, and you can meet every available character. Also, you can work your way through the story so that the final boss refuses to fight with you!

My best piece of advise? Use the cards - if you play without them, you will be in hell in the 3rd part of the game.