Hits: 889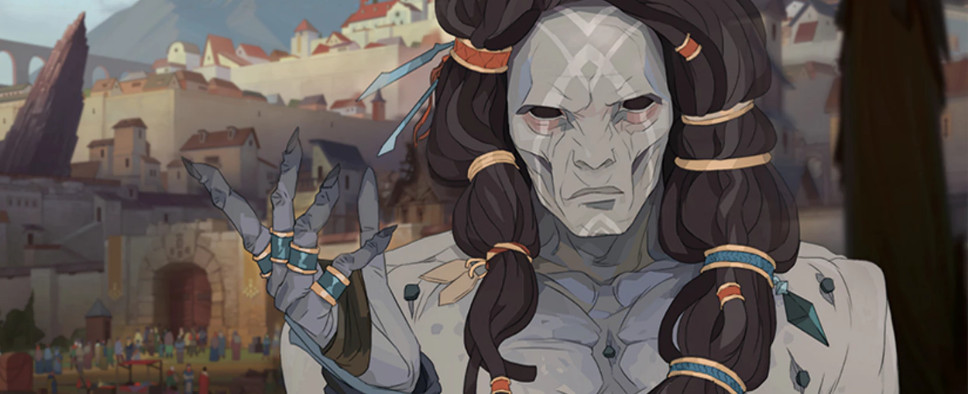 Ash of Gods, AurumDust Studio's upcoming RPG that shares more than a few similarities with Stoic's The Banner Saga, should be launching sometime this March. But will it be any good and can it distinguish itself enough from its Norse-inspired predecessor? Well, Hardcore Gamer sure thinks so. Here's an excerpt from their glowing preview:
As stated earlier, Ash of Gods is in the same wheelhouse as The Banner Saga. It's hard not talking about The Banner Saga without talking about the art and Ash of Gods is no different. Not only is each backdrop and character a pleasure to look at, but the music is on equal footing. In fact, both the art and music will be the first thing anyone notices. The title screen could be left on all day and it would be just fine. Ash of Gods is so confident in the music, which they should be, that it's even for sale in the game.

Ash of Gods: Redemption is looking to be an excellent addition to the recent wave of quality RPG strategy-adventure games. It's telling a compelling narrative filled with interesting characters; a world that begs to be explored matched by combat that is engaging while fun. There are a few things missing from Ash of Gods, such as annotations which would help fill in the world more and certain prompt tutorials for gameplay would be useful, but these things don't bring it down that much. Ash of Gods comes out this March for PC and will be worth anyone's time who likes The Banner Saga, dark fantasy or a good strategy game with an intriguing story.
On the other side of the spectrum, PCGamesN is far less impressed with AurumDust's upcoming title:
Many awkward elements of the dialogue are almost certainly the result of author Sergey Malitsky's script being less-than-perfectly translated from Russian to English. But even making allowances for that doesn't prevent the story from feeling rough and poorly directed. The heavy exposition and unnatural speech appear to be concessions in exchange for packing in as much background lore as possible, establishing the universe and characters. Personally, I would have opted for slower reveals and a more poetic approach to the characters, especially considering the literary ambitions of its story-driven structure.

AurumDust are clearly chasing fans of The Banner Saga with Ash of Gods: Redemption, and the level of which they have paid respect to their influence will lead to two possible eventualities: those looking for more of the same dour, beautifully-drawn adventures will find themselves catered for; or staunch supporters of Stoic will strike out at a title looking to ride on their beloved game's coattails. I find myself feeling cynical about the game's intentions - rather than building on admired ideas, Ash of Gods's creators appear content to make do with replicating them. Perhaps this imitation is flattery, but on this early showing it is hard not to see it as another studio making claims on someone else's success.