Hits: 671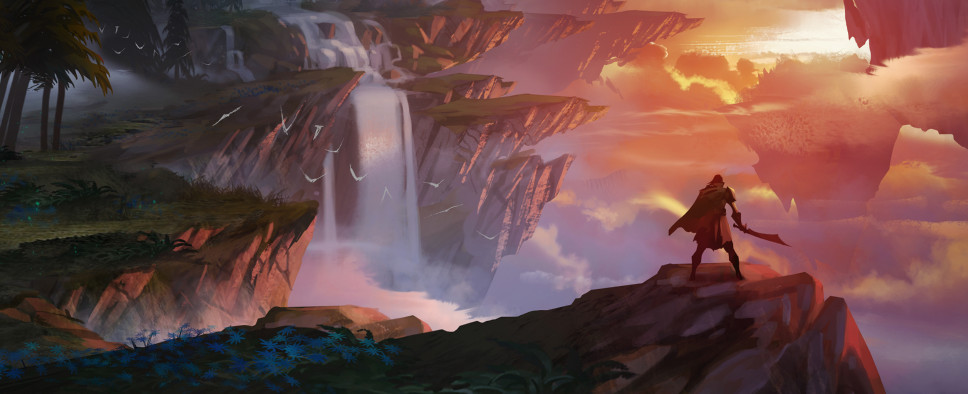 Phoenix Labs' cooperative action-RPG Dauntless should be entering Open Beta in the nearest future, now that its Sharpen Your Skills update is up and running. However, Sharpen Your Skills is not the last update Dauntless will get before opening up to the public. According to this post on the game's website, the developers still intend to add a number of new features and tweak the existing ones in order to make Dauntless a more polished and welcoming experience. An excerpt:
SEVEN CHAMBERS

There are seven elements of Dauntless that we're focusing our efforts toward in the lead up to Open Beta. Chosen based upon community feedback and their impact for the most players, we'll be keeping you up to date on their progress and how these elements improve your experience. Each one has a dedicated team will be providing insight and updates as we go.

These seven elements are essential to the future of Dauntless, but they are by no means exhaustive. We are always looking for new opportunities and ideas that can expand the Shattered Isles into the place you'll love calling home for years.

As always, you can track these changes and enjoy a deeper insight into the development of Dauntless at the Development Roadmap. You can expect to see more frequent updates to the roadmap as well as additional insights as elements of the game progress toward Open Beta and beyond.

USER INTERFACE

While the Sharpen Your Skills update included improvements to some menus and interfaces, we're turning our attention to a refinement of the UI that will serve Slayers through Open Beta and beyond. These improvements will impact everything from your health bar to crafting interfaces and everything in between. And we're planning on making them pretty damn slick while we're at it.

We've heard community feedback that while some aspects of the current UI work well, some elements like navigating hunt boards or cells still need work. We also know that players looking to spend hundreds of hours playing or showing the game off to their streaming audience would like something easier on the eyes.

Look forward to previews and hands-on experience with both improved visuals and functionality. We'll be continuing to gather your feedback as we make huge strides forward with UI.

EVERGAME

Dauntless is about forging a legend by crafting exotic weapons and armour from the power of deadly Behemoths. But determining which legend is worth pursuing? That's for each Slayer to decide for themselves. For our part, this means creating the world, challenges, story, and content that will make coming back daily, weekly, and monthly worthwhile.

We're dedicating design and creative resources to the ongoing expansion of the activities that are available in the Shattered Isles. This means more ways to hunt, new activities to engage in, and new social features to explore. We call this combination of content the "Evergame."

We know that Dauntless players and curious gamers want to know what the "end game" will consist of. But instead of creating a terminus for Slayers, we're dedicated to creating compelling content for long-term, high-skill players. We're also working to create content that players of all skill levels can engage with and invest in at their own pace. This means an experience that will grow and change with the Dauntless community over time.

Look forward to deadlier Behemoths, new mechanics to master, and opportunities to hone your skill. As a participant in the Closed Beta you'll have a huge opportunity to help us shape these systems with your feedback. We're excited to share work-in-progress versions of what's to come and to get your feedback.

ISLAND GAMEPLAY

Every island holds the promise of adventure and a place for people to grow and thrive. A Slayer's job isn't just to defeat Behemoths, but also learn more about the world in an effort to give humanity a fighting chance.

We've heard from players that they enjoy the setting of Dauntless, but that they're looking for more reasons to invest in the islands themselves. Behemoths should interact with islands, and islands should react to Behemoths. We agree and are working on ways to make exploring islands more rewarding and fun, as well as building systems that make the world feel more alive.