Hits: 1073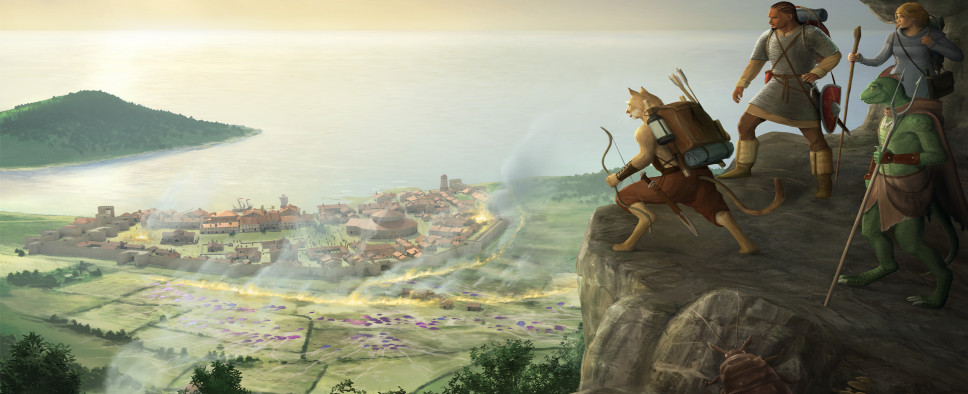 If you're in a mood for some old-school cRPG action, you'll be happy to know that you can now pick up Avernum 3: Ruined World, Spiderweb Software's latest turn-based RPG, on Steam and GOG for $19.99 or your regional equivalent. And if you do so before February 7, 2018, you'll also get a 10% discount on top of that. Here's a bit about the game itself:
At last, your people are free. You are breaking loose from the underworld prison of Avernum. You emerge onto the surface, back into the sun at last, only to find that your world is being destroyed. Plagues of horrifying monsters are scourging the surface. If you don't stop them, you will have nowhere to escape to.

The conclusion to our hit indie fantasy trilogy! Avernum 3: Ruined World is an epic fantasy role-playing adventure. Your people long to escape from their underworld prison, but the surface world is being destroyed. Fight plagues of bizarre monsters and win your freedom. Enjoy an intricate tactical battle system with multitudes of abilities, character traits, and unique magical artifacts.

Avernum 3 Features

Enormous fantasy adventure with over 60 hours of gameplay.
Explore an enormous continent and underworld, with multiple nations and alien cultures.
Over 150 towns and dungeons, that change and crumble as time passes.
Packed with things to do. Become a merchant or bounty hunter. Buy a house. Explore the enormous world.
Cool story and unique races and settings make Avernum different from any adventure out there.
Dozens of side quests and hundreds of magical artifacts.
Rich game system with over 60 spells and battle disciplines and a multitude of beneficial character traits to choose from.