Hits: 1273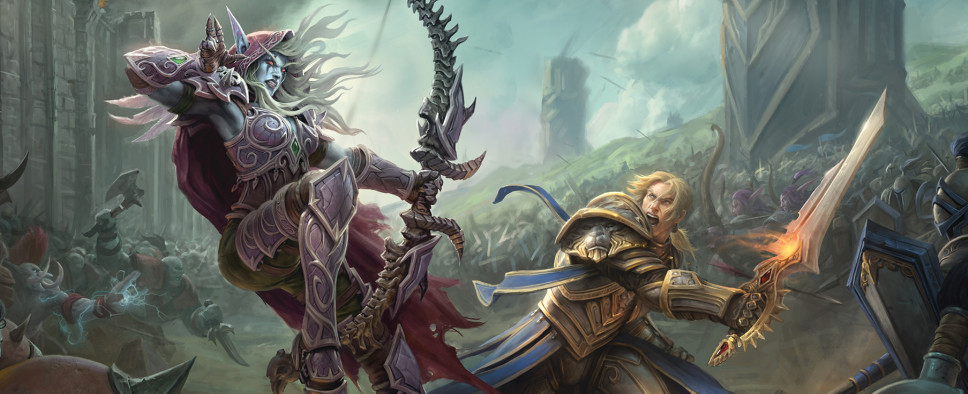 This official Blizzard Entertainment developer post outlines the class design changes coming to World of Warcraft in its next Battle for Azeroth expansion. In short, that the developers will focus on making each class feel unique and more specialized, which in turn should make group gameplay feel more satisfying. Now, I have no idea what these theoretical changes will mean for my favorite jack of all trades, self sufficient classes like Shamans and Monks, but overall it doesn't sound too bad. Have a look:
The development of World of Warcraft: Battle for Azeroth is well underway, and we want to share some insights into our philosophies and approach to class design for the expansion. While the launch of Legion brought lots of change to all of Warcraft's classes, Battle for Azeroth will more closely resemble the example set by Legion's patch content: targeted iteration based on player feedback and data.

The intro cinematic of Battle for Azeroth revealed at BlizzCon 2017 has an underlying theme that resonates deeply with the class design team: "Remember what makes us strong." With that in mind, our goals for the next expansion are to promote what makes each class unique, focus on making group gameplay the best that it can be, and continue our efforts to improve combat visuals and effects. While we believe some specializations will need substantial iteration to achieve these goals, others will not, and our target is greater stability across the board.

Class Uniqueness and Utility

One area we're trying to focus on across all classes is to better emphasize what makes each class unique and provide greater distinction among their various capabilities, especially when it comes to utility—tools that fall outside of core role functions like damage, healing, or mitigation. Part of what makes you feel excitement and pride in your class is pulling off a heroic moment and feeling the appreciation of your group when individually contributing to a shared success. That feeling is eroded when so many classes bring similar abilities, and you feel you're rarely providing something distinctive. More differentiation in this area will create situations where another class can do something that you can't, but you will similarly bring tools to the table that your allies lack.

That contrast causes members of a team to be more dependent on each other to succeed, and encourages different group compositions to approach encounters in different ways.

Pursuing this goal will likely involve adding some new abilities (or re-adding previously removed abilities) to give classes a more unique signature where needed. It will also likely involve reining in the availability of certain utility types, especially those that are so widespread that they rarely provide meaningful contrast between classes. As a notable example, Area of Effect (AoE) stuns, some of most powerful utility that exists, are so abundant that most groups have at least one or two. As a result, decision-making around that tool is often less about when it would be best used, and more about avoiding overlap with other AoE stuns. Not only does this sometimes drown out the importance of other crowd control in dungeons, but it means that a class bringing an AoE stun to a group is not the major strategy-defining asset that it should be. Our goal is that whatever powerful kind of utility a class brings, it's something that group will be happy to have added to their toolbox as they approach a challenge.

The goal of contrast between the abilities of different specializations is not limited to utility. We're also looking at different specializations' strengths and weaknesses in their "main role"—damage dealing (or DPS), healing, or tanking—and making sure everyone has something to get excited about and an opportunity to shine. Some DPS specializations are "bursty," doing fast damage; some live for attrition, wearing away their target. Some specializations prefer to isolate and drill into a single threat, while others revel in blowing up huge packs of monsters. Much of this plays out naturally due to the varying sets of damaging abilities, but we are working more intently than in the past to ensure an appropriate variety and spread of DPS strengths and weaknesses. Likewise, healers and tanks should have a bit more identity through their unique healing and mitigation profiles.

Another part of this approach involves working with our content design teams to collaborate on a world where quests, dungeons, and raids create opportunities for all different types of class strengths to shine. If we're arming classes with distinct tools that provide powerful answers to different situations, it's important that the game's content provides a broad array of challenges that play into those different tools.