Hits: 1231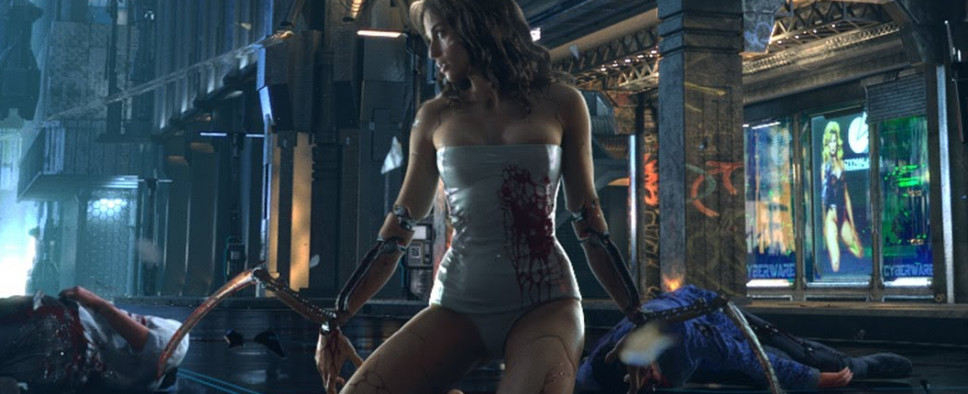 Citing two independent sources, GamePressure reports that CD Projekt Red's highly anticipated RPG Cyberpunk 2077 will be showcased during this years E3 (June 12-14), with a playable demo available for those with a media badge.

Now, both of these supposedly credible sources have decided to remain anonymous and as such it's difficult to verify just how credible they are. However, considering the recent "beeping" from Cyberpunk's Twitter account and the fact that it's been nearly six years since the game's initial announcement in May 2012, I'm inclined to believe that there might just be something to these rumors.

Still, we'll have to wait until E3 to know for sure. For now, here's an excerpt from GamePressure's article:
It seems that what we've all been waiting for might be here faster than expected. The new game by CD Projekt Red – Cyberpunk 2077 – might be presented in public during E3, which begins on June 12th this year. We've recently learned that the Warsaw-based studio will fly to Los Angeles with a fully playable demo that will be available for journalists and other media representatives behind closed doors. If this indeed happens, CD Projekt Red will finally cut short the Internet-wide speculations about the state of their newest game, which were fueled by reports about employees leaving the team and new job openings in the recent months.

We've acquired the information about CD Projekt Red's plan to showcase the game during the most important gaming event of the year through our associate Polish website GRYOnline.pl from two independent sources; in both cases we cannot reveal their identity. Please keep in mind, though, that any news of this sort should be treated with caution. Until CD Projekt Red officially announces that Cyberpunk 2077 will be shown during E3, there is absolutely no certainty that this will happen. However, we strongly believe that our sources are right.

According to our sources, a new trailer for Cyberpunk 2077 is said to be one of the highlights of the conferences that always take place before the expo opens its doors. After all, it would seem natural for CD Projekt Red to strike a deal with one of the big companies like Microsoft or Sony, which have their presentations during E3. That's exactly what happened with The Witcher 3, which was presented during Microsoft's Xbox briefing back in 2013. What's more, the studio is rumored to present a playable demo at closed showcases during the actual expo. This means that it's not unlikely that a serious chunk of gameplay with dev commentary will be released online at the same time. If nothing happens before June and our sources are correct, these will be the first ever presentations of Cyberpunk 2077. Up to this point, CD Projekt Red had only showed us a short teaser announcing the game. Last Wednesday marked the 5th anniversary of that video's release.