Hits: 661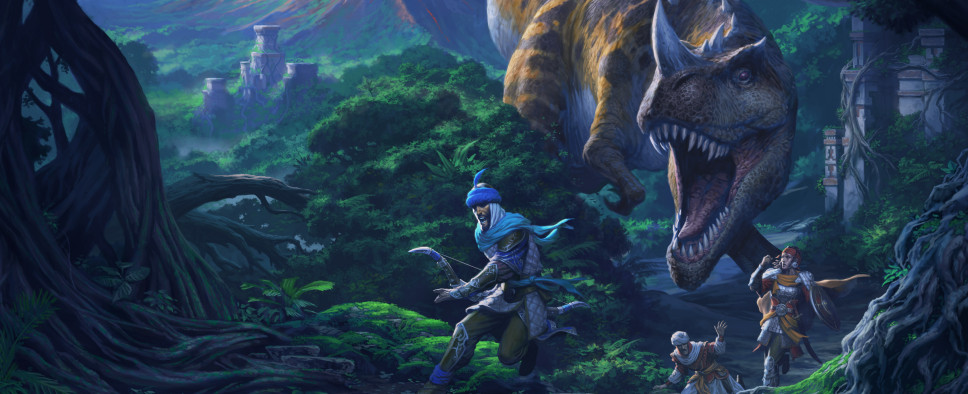 The Swords of Chult update for Perfect World and Cryptic Studios' action-oriented MMORPG Neverwinter has finally made its way to Xbox One and PlayStation 4, bringing along a new dynamic end-game Skirmish, adjustments to the PvP system, and a slew of miscellaneous improvements to the game. So, if you're in a mood to fight a bunch of nefarious cultists and their tenacious undead servants or even hunt some Chultan dinosaurs, you can now do just that if you own a current gen console.

You can read more about the update on the game's website, or check out the press release below:
REDWOOD CITY, Calif. – January 9, 2018 – Today, Perfect World Entertainment Inc., a leading publisher of free-to-play MMORPGs, and Cryptic Studios announced the Swords of Chult update is now available for Neverwinter on Xbox One and PlayStation®4. This update to the free-to-play MMORPG set in the Forgotten Realms brings a dynamic, endgame Skirmish to Port Nyanzaru, as well as PvP, inventory management and refinement system adjustments for all players.

Expanding Tomb of Annihilation's content, the Swords of Chult update brings the jungle's many threats to Port Nyanzaru. Endgame players battle against dinosaurs, the undead and servants of Acererak in "The Merchant Prince's Folly" Skirmish, which changes each time it is played. Adventurers of all levels can experience the competitive side of Neverwinter in a fresh way with the reworked PvP experience featuring all-new rewards. A list of PvP mechanic changes and more update features can be found below:

"The Merchant Prince's Folly" Skirmish – Port Nyanzaru is filled with riches and the enemies of Chult want them. A defense of the city and its inhabitants is in order in an all-new, dynamic five-player Skirmish for adventurers at the endgame. Save the city for new rewards!
PvP Updates – In this update, the Tenacity stat has been replaced, PvP items now scale even more with the activity, plus armor penetration has been changed further and control effects now have diminishing returns. Swords of Chult also introduces a new set of PvP gear, a permanent Solo PvP Queue and more.
Inventory Management Updates – In an effort to improve item management, new sorting options have been incorporated into the UI allowing players to sort all items, identify all items, sell all treasure and tweak other display options.
Refinement System Changes – Adventurers can also look forward to a more streamlined refinement experience, allowing them to bulk convert items into RP, as well as manage them incrementally as before.
Campaign Progression for Alts – Avid Neverwinter players with multiple characters now have the option to create a Signet of Patronage for several endgame campaigns. These may be applied to alt characters to progress through supported campaigns much faster.

Neverwinter is a free-to-play action MMORPG that features fast-paced combat and epic dungeons. Players explore the vast city of Neverwinter and its nearby lands, learning the vivid history of the Forgotten Realms while battling its many enemies. Neverwinter is available on PC and is free to play digitally on Xbox One (with Xbox Live Gold) and PlayStation®4 (PlayStation®Plus not required).