Hits: 1244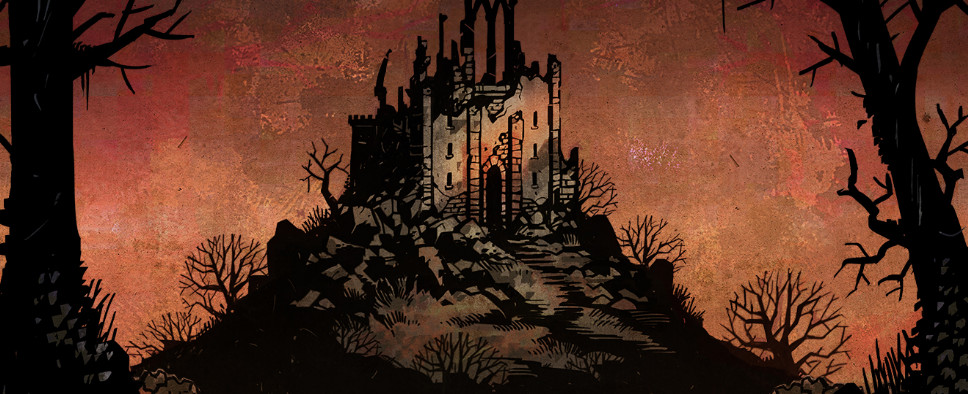 In keeping with the theme of their madness-inducing RPG Darkest Dungeon, the folks at Red Hook Studios wish everyone a horrific holiday season and a mind-bending new year in the latest post on their developer blog. The post also informs us about the game reaching an impressive milestone - a total of two million copies sold. It then offers a recap of the major updates Darkest Dungeon received in 2017, promises a Q1 2018 Nintendo Switch release, reminds us about the upcoming The Color of Madness DLC, and teases a mysterious new project the team is currently working on.

An excerpt:
As we wrap up another year at Red Hook, we wanted to take a moment for a small retrospective of 2017's releases, and give some some idea of what's to come. But first, some fireworks!

Two Million Copies Sold(!)

We're thrilled to announce that lifetime sales of Darkest Dungeon across all SKUs have exceeded 2 million copies! Mind-blowing.

We want to thank everyone who has engaged with our game – be it through streaming, cosplay, fan-art, fan-fiction, scathing critiques, glowing reviews, thoughtful discussions, angry tweets, or horrified incoherent gibbering. We're very grateful to have had such an incredible response, and we're more enthusiastic than ever to continue our development efforts.

Expanding the Darkest Dungeon

In 2017 we grew the world (and malign influence!) of Darkest Dungeon both within the game, and in out in the real world. From DLC to dioramas, the support of our community has encouraged us to push well beyond what we originally shipped back in January 2016.

We released four major updates to the game this year, and have begun work on the fifth. It's a little crazy to look back and see all the content that was created this year!

Radiant Update
Feb 9

First thing in 2017, we released the free Radiant Update. Rather than rushing to monetize DLC, we wanted to take the time to address many of the common critiques players and reviewers had voiced since Darkest Dungeon's release in January 2016. We added a new, more forgiving mode (Radiant), new monsters (including a hidden boss!), and a significant balance pass to help spruce up the game and increase player accessibility.

Steam Workshop Support
Apr 6

In April we released another free update, this time for Steam Workshop support. During the Kickstarter, modding support remained an unachieved stretch goal. That never sat right with us, so went ahead and supported it anyway! Since adding Workshop support, we've watched in wonder as hundreds of talented modders share their creations with the tens of thousands of players subscribing on the Workshop. We plan to continue opening up more systems and improving the ability for modders to keep making creative and interesting mods.

The Crimson Court
Jun 19

We poured our blood, sweat, and more than a few tears into our first DLC: The Crimson Court. We could have opted to simply create a new area that slots into the base game, but for us, this DLC represented the chance to try something less conventional – an opportunity to weave new mechanics and story through the campaign, offering a fresh experience to both new and returning players. Our mantra throughout development was to provide $15 of value for a $10 price tag, and we feel we made good on that. Crimson Court launched bursting with massive dungeons, a completely new faction of enemies, new bosses with fresh mechanics, a new playable hero, cutscenes, trinkets and more. It also boasts some of the most challenging content in the game!

The Shieldbreaker
Oct 26

The team felt like something a little smaller-scoped was in order after the all-consuming Crimson Curse we'd been living under for the first half of the year. Enter the Shieldbreaker – originally scoped to be just a single playable class, we couldn't resist the temptation to work in some new snakey enemies and ssstealthy mechanics.

Looking ahead…

The Color of Madness
Spring 2018

Recently, we announced our third DLC, The Color of Madness, currently in production. While it won't be as large as Crimson Court, it will feature a new monster faction, new trinkets, curios, and a new quest type that we hope will add even more longevity to the game. Our internal playtesting has been going well, and we can't wait to start sharing more info and artwork next year.

"Game 2"

In addition to the Color of Madness DLC, we wanted to confirm that we have in fact begun madly plotting our next title. This is a long, long way off, but we wanted to let you know that the wheels have started to turn!