Hits: 1090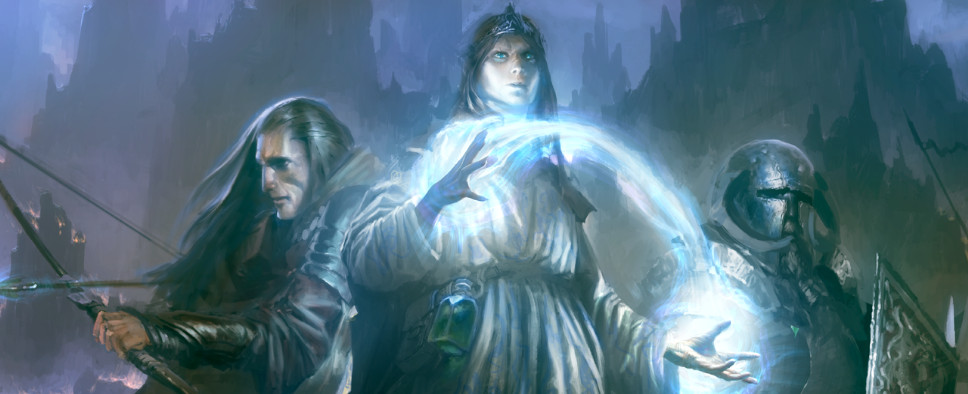 The recent trailer for THQ Nordic and Grimlore Games' RTS/RPG hybrid SpellForce III showcased the game's human faction, and now, thanks to a free preview weekend on Steam, you can try your hand at commanding the humans in battle. Or maybe you're more fond of orcs or elves - this free Beta, playable until November 20, 2017, allows you to play as those in multiplayer or co-op, in addition to a prologue-type single-player mission.

And if you're feeling like you could use some competitive RTS gameplay in your life - you can also participate in an open Spellforce III tournament and win the Collector's Edition of the game. You can find the details in this press release:
MUNICH, Germany / VIENNA, Austria - Nov. 17, 2017 - The upcoming RTS/RPG hybrid SpellForce 3 will be playable for free on Steam on Nov. 17 at 10 a.m. PST until Nov. 20 at 10 a.m. PST.

Players can experience all three factions of the game in multiplayer matches for up to six players, or try the co-op mode. A single-player mission taking place before the events of the full game's campaign is also playable alone or with a co-op partner.

Join The Tournament

During the free trial period, a SpellForce 3 tournament will take place with the chance to win a signed version of the limited Collector's Edition or a Steam key for the game. You can earn points by playing (and winning) one-on-one multiplayer matches – the players with the highest scores will win. You can find all the details on SpellForce 3's official Facebook page: http://n.thq.com/73SI30gC8th

SpellForce 3 returns to the roots of the SpellForce saga. Taking place before the acclaimed SpellForce: The Order of Dawn, players will unravel a deep and epic story in the SpellForce universe with over 30 hours of single-player campaign, which can also be played in co-op. Additional multiplayer modes offer competitive battles for up to six players. Create your own heroes, develop your skillset and build your army to fight in legendary battles with gameplay that expertly blends the RTS and top-down RPG genres together.

SpellForce 3 is launching on Dec. 7, 2017, on Windows PC and will be available with English and German voiceover, plus full text localization in French, Spanish, Italian, Polish, Russian and simplified Chinese. For more information, please visit the official website, like the game on Facebook or follow THQ Nordic on Twitter.

About SpellForce 3

RTS/RPG mix: Unique gameplay that combines the genres of real-time strategy and top-down roleplaying games.
Create and customize: Create your group of heroes and choose a number of different combos with a range of skill structures.
Boost and command your army: Prepare your troops and fight the greatest of all battles. You can also exploit numerous strategic aspects (e.g. terrain, troop formations, visibility, exploration, etc.), that would make Sun Tzu proud!
Epic storyline: Unravel a deep and complex plot that eventually leads up to the events that trigger the convocation ritual, which will change the whole world.
Extensive universe and lots of loot: Explore the world of Eo, discover intrigue and secrets, and collect a whole load of loot for your hero.
Complex single-player campaign: Over 30 hours of gameplay time, and even more if you're able to discover everything Grimlore Games has incorporated into the game world.
Multiplayer: Strong multiplayer component with various modes - play in versus battles with up to six players, or master the single-player campaign with a friend in co-op mode.