Hits: 1030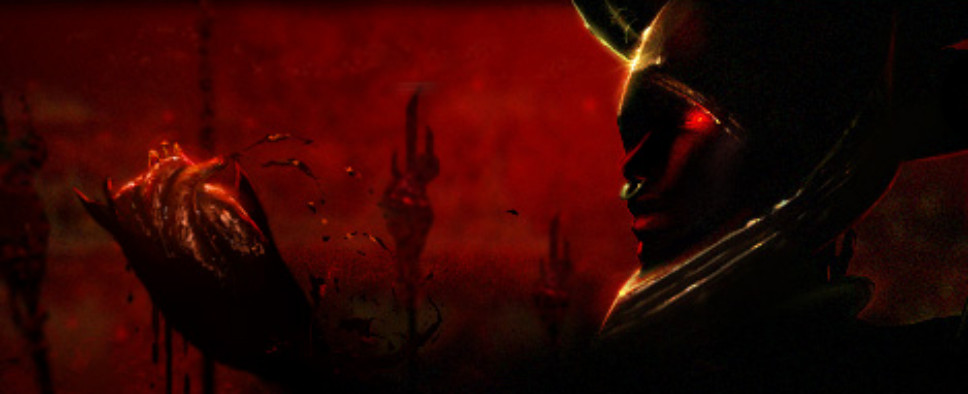 The folks at Grinding Gear Games have published an in-house interview with one of their visual effect artists. The interview will mostly be of interest to those who enjoy looking under the hood and are interested in visual effects. It even has some advice for aspiring visual effects artists. And for the rest of us, the interview is filled with flashy animations. Here are a few sample questions:
Hi Natanel! Thanks for the interview! Could you please introduce yourself and let us know about your history with art?

Hi! I'm Natanel. I've been doing VFX specifically for just over 5 years now and have been a VFX Artist at Grinding Gear Games for almost 2 years.

I'm originally from London, where my game art was more hobbyist than professional, and mainly limited to basic 3D generalist work or graphic design. However I was intent on getting my way into the bigger world of our game industry somehow, so I came to New Zealand and enrolled in Media Design School's game art course.

Early on during my time in New Zealand I did some more freelance work and slowly found myself being pulled into Technical Art after discovering the magic of UDK (Unreal Development Kit) and eventually Unreal 4 when it released a few years ago. It's during this time I slowly specialised into VFX; and after graduating from Media Design School landed myself a job at Gameloft NZ - which unfortunately shut down about a year later.

When did you start playing Path of Exile?

I discovered Path of Exile via an early look on the game by TotalBiscuit on Youtube, pretty early on when it was near the end of it's closed beta. I remember being desperate to try the game out and entered a fanart contest a community member was holding to win a key. I did an illustration of Merveil, and shortly after won myself a beta key! I've been playing the game on and off ever since.

How did you end up working at Grinding Gear Games?

Shortly after the closure of Gameloft NZ I attended a meeting at the New Zealand Game Developers Conference where Chris announced that the studio was looking for an additional VFX artist in addition to other jobs.

I introduced myself to our Art Director Erik and after a short conversation, an art test and some emailing back and forth I landed myself a job here as a VFX artist.

Could you please tell us about your current role at Grinding Gear Games and what an average work day is like for you?

My VFX artist role here involves the creation of various types of visual effects, including the creation of microtransactions, player and boss skills and adding various FX-based accents and little touches to uniques and environments. Anything magical and shiney that sparkles or explodes has likely been touched by one of us VFX artists!

On an average day I could be working on things such as creating the visuals to go alongside a new player skill, creating an epic boss death effect or designing the visuals for a new skill microtransaction.

[...]

Do you have any advice for aspiring visual effects artists?

The work of a VFX Artist involves tapping into many different skillsets that come from different specialisations like animation, tech art and general 3D modelling. To make it short and sweet, here are some quick notes of advice I could give:

Don't neglect your traditional background as an artist. Your knowledge of composition, lighting, colour, hue and value are just as vital in VFX as it is with any artistic specialisation.
Teach yourself or get an education in 3D art for games, we use common tools and software (Autodesk Maya/3DS Max, Adobe Photoshop, game engines) to model meshes, animate rigs and paint textures.
Look into free VFX resources, there are plenty of Youtube tutorials and free downloadable content (from the Unreal 4 or Unity marketplace for example) that you could use to reverse engineer existing visual effects and learn how to use those techniques to create your own.
And apart from that, a couple of developer posts on the official forums tease some stuff coming our way in the 3.1.0 update for Path of Exile. The first one shares five somewhat cryptic facts about the update, and the second one shows off the upcoming unique items. Here are the facts, and you can take it from there:
There is a new boss in Act Nine
We have the first ever socketable belt coming
Green and black are the colours of a new league
We've prepared a new stash tab type for this expansion
There are 4 new skill gems and 6 support gems coming