Hits: 2764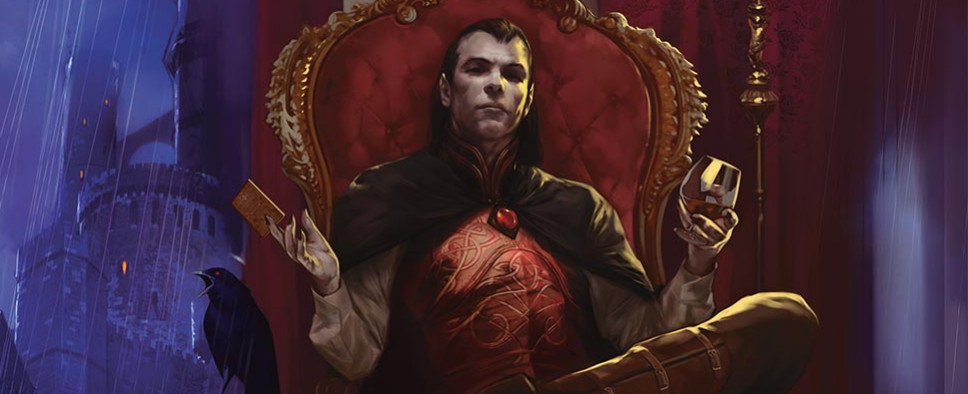 While the official announcement is yet to be issued, we've been made aware of this pre-order page that offers three separate editions of the Mists of Ravenloft expansion for Standing Stone Games' MMO Dungeons & Dragons Online. This upcoming expansion will take the players to the mountain valley of Barovia, let them create Aasimar characters, and introduce sentient weapons to the game.

In order to get your hands on the expansion content, you'll need to purchase either the standard edition for $39.99, collector's edition for $79.99, or the ultimate fan bundle for $129.99. You can see what each of the editions contains in the link above. Moreover, the store page also informs us that Mists of Ravenloft is currently scheduled for a December 5, 2017 release.

Here are a few paragraphs about the expansion:
Face Death Incarnate

Dungeons & Dragons Online: Mists of Ravenloft expansion will immerse you in one of the most infamous D&D adventure settings. Save the people of Barovia, slay Strahd, and restore balance to the land. The stakes have never been higher!

New Places to Slay

Experience 12 new Dungeon Quests, New Raid, New Wilderness Area, 2 new Public Area, New Saga and more! Explore Castle Ravenloft, immerse yourself into the countryside of Barovia, and dive into the mystery and danger lurking in the Mists.

New Power for the Adventure

Benevolent beings or tortured souls? Each of the new Sentient Weapons can be matched with one of 6 unique personalities. Fully customizable, these weapons will add another epic layer to your character. Update your playstyle, enhance it, or add more roleplay to your game. Either way, they're here for Strahd too!

New Ways to Play

Add the Aasimar to your list of playable races in DDO! With unique bonuses, special subrace feats, and a new race tree, you can play as one of the local citizens bent on breaking Strahd's hold on the countryside. Get access to the Aasimar before everyone else by pre-purchasing the expansion today!

UPDATE: The pre-order campaign is now live and there's a FAQ, too!