Hits: 845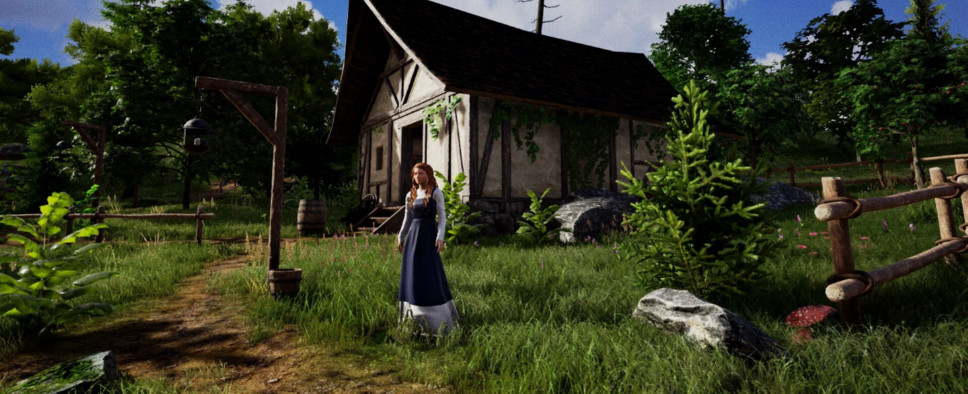 Corven: Path of Redemption, an ambitious project inspired by the Ultima series and described by the developers as a story-driven single-player interactive open world Adventure-RPG, has recently relocated to a new domain and received a new update. The update doesn't mention anything about the current state of the game's development, but it does showcase a new music track and some landscape art, while also informing us about the latest addition to the Corven team. An excerpt:
Music:

Music was always a major part of almost all my favorite games. That's why I thought a LOT about what kind of music we should have in our game.

I knew from the start that I wanted a strong melody in most of the tracks, but the style of music was not clear right away. After a lot of testing and deliberation I decided to go with a style heavily influenced by 80s synth. Standard medieval music is expected and maybe often ignored in medieval RPGs, unless it is truly exceptional quality. For example Icewind Dale had some truly amazing tunes. I however want to give this game another feel than your usual medieval fantasy game and, while trying not to spoil anything, I can tell you that the game won't be purely medieval anyway. Patrig, our musician, was on board immediately and already created some great tracks.[...]

New Team Member:

Max Haude is a 3D artist and our new permanent team member. Max joined the team a few weeks ago and is already hard at work!

New Domain:

Welcome to our new homepage / domain! Our new team name is Lycantic and our new domain is www.lycantic.com and the old domain will not be updated anymore, so please make sure to update your bookmarks!