Hits: 1025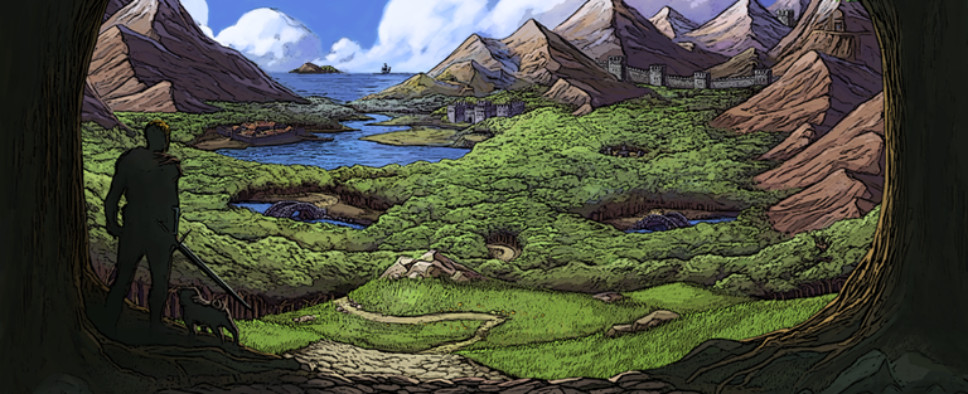 A new Kickstarter update for the truly old-school Commodore 64 (and PC) RPG Unknown Realm: The Siege Perilous describes the progress made on the game over the month of August. Read on to learn about the current state of the in-game backer content, the game's art, and the business side of things. Or check out the Kickstarter page to listen to a new music track by Chris Huelsbeck.

An excerpt from the update:
In-Game Content

We are still in the process of creating in-game backer content and fitting it into the game. We have one more batch of surveys that will go out in the beginning of September. These will be the in-game content "heavy hitters" such as mercenaries, tavern owners, barflies, etc.

Tombstones, Mountains and many of the NPC portraits are already being added into the game. It turns out, between all the various NPC backers, we have a LOT of custom NPC portraits to pixel, so the Stirring Dragon pixel fairies are hard at work. ;-)

Art

The art for our old school, pen & ink Bestiary is almost done (yay!) and we'll be finalizing the layout and taking it to the offset printer for some preliminary tests in September. Here are a few of the latest dungeon monsters you will face in Unknown Realm. The cave trolls are particularly nasty, they love to set traps for unsuspecting adventurers.

Business

Behind the scenes, there are a lot of administrative details being sorted out regarding logistics, shipping and fulfillment plans. Even though we did a lot of research beforehand, there have been some surprises. Now that we have our final backer numbers, we've realized that about 60% of our physical backers are outside the United States, and only 40% here…not at all what we expected. When we were planning for Kickstarter, we estimated we'd get about 70% US backers and 30% elsewhere for this type of game.

Music

Here is another sneak preview of some of the all-new music being created by Chris Huelsbeck for Unknown Realm! This is a sample of one of the overworld wandering tunes that will be in the game. It's so cool for us to hear Chris bring this world to life with his music. Enjoy!