Hits: 1581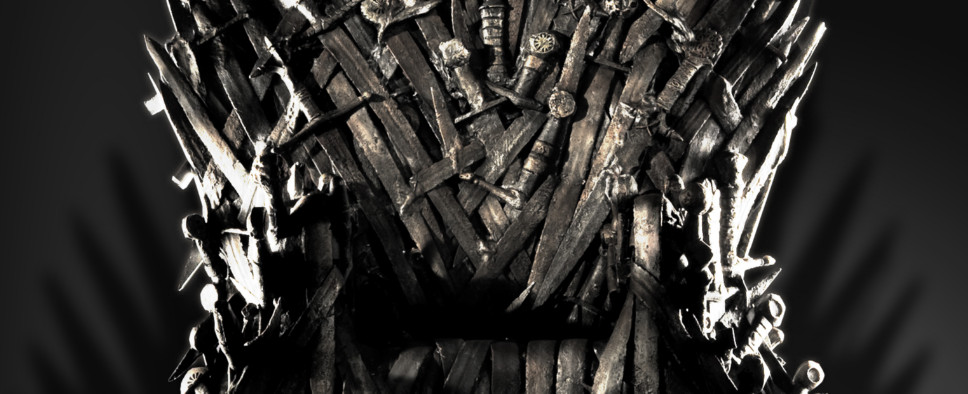 a dedicated subsite for) have partially filled the void for GoT fans who want to consume the story in video game format, there has not been a sprawling, open-world, and blockbuster RPG that has truly done George R.R. Martin's novels justice. Perhaps that is going to change, though, as a thread on NeoGAF highlights a listing on US-based retailer Target's website for a "Bethesda: Game of Thrones" video game that has since been taken down.

Using the groundwork that Skyrim laid out earlier and with a focus on storytelling, I'd certainly be interested in seeing what the Bethesda team could come up with, and so is Forbes, where I caught wind of the NeoGAF post:
The page's existence implies that a Game of Thrones video game announcement might be imminent, and on top of that, the studio handling the project will be Bethesda, best known for the Fallout series, but also Elder Scrolls, which is about as close in concept to Game of Thrones as any other game on the market with its focus on fantasy swordplay, warring factions and dragons.

Is this just some crazy mix-up on Target's part? It could be, but this is also not the first time that we've heard rumors about Bethesda working on a secret Game of Thrones title.

It's well known that Bethesda is working on at least two major games that seem to have priority over Elder Scrolls VI. One of those games is supposed to be something called "Starfield," some sort of action/sci-fi RPG. The other, according to a few unverified leaks, may be this Game of Thrones title. The history of these leaks is summed up in an informative video you can watch here. There isn't much to go on, but the point is that this listing is not totally out of nowhere, and there have been whispers of this game before.

Anyone who has played an Elder Scrolls game knows that Bethesda seems like precisely the right developer for this sort of project, but it's almost even a little too on the nose because of how similar it is to their own series. I would have guessed that HBO/Martin would partner with someone to create a Thrones-based rival to the hugely popular Elder Scrolls series, but it seems that Bethesda may have decided it would be a good idea to simply take the project on themselves, and space it out so that Elder Scrolls VI and a potential Thrones game don't bump heads. Reportedly, Bethesda was actually offered a Game of Thrones game before Skyrim was ever made, but they chose their own IP instead. Now, they might have changed their tune given how popular the series has become.