Hits: 1216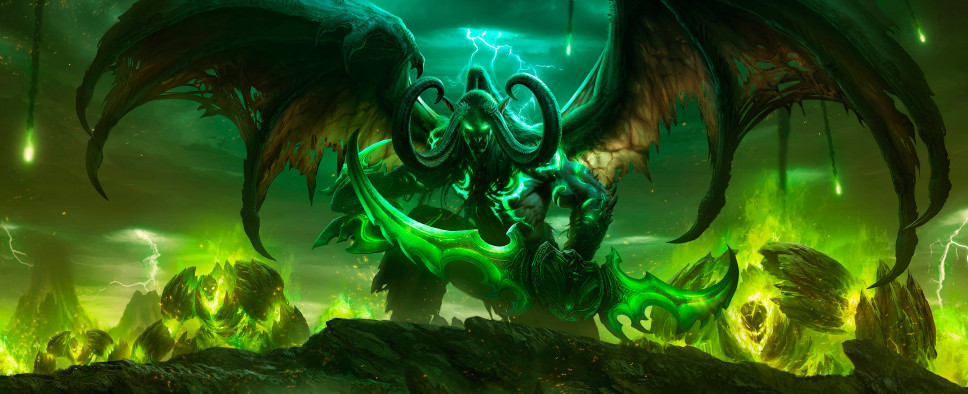 During the ongoing Gamescom, Blizzard Entertainment has revealed the release date for the upcoming Patch 7.3 for World of Warcraft. On August 29, 2017 you'll be able to take the fight to Argus, Burning Legion's home planet. And to get us excited for the update, the Blizzard folks have also released a couple of new cinematics:


And then, there's also a new Argus "Survival Guide," a short video that explains some of the new features and mechanics that await the players on Argus:


The patch preview article on the official World of Warcraft website serves a similar purpose. An excerpt:
EMBARKING ON THE VINDICAAR

After you join up with Velen and the rest of the invasion party, it's time to embark aboard the new draenei vessel — the Vindicaar. It serves as the base of operations for your time on Argus and is outfitted with a variety of conveniences that become accessible over time, including an innkeeper, mailbox, profession trainers, portal to Dalaran, repairs, quest givers, vendors, the Vindicaar Matrix Core, Navigation Console, and Netherlight Crucible.

Netherlight Crucible
The Netherlight Crucible is a forge that will help you enhance the relics on your Artifact weapon. As you progress through the storyline on Argus, you'll unlock the forge's abilities and the additional power of your Artifact weapon through your chosen relics.

Navigation Console
The Navigation Console aboard the Vindicaar connects to beacons on the surface of Argus. These beacons will help you quickly travel from point to point throughout Argus and back to the Vindicaar when needed.

The Matrix Core
Several Vindicaar powers unlock within the Matrix Core at the heart of the ship as you progress through Argus. These powers can be used to aid you along the way.

Light's Judgment: This allows you to target and fire Light's Judgment, the Vindicaar's main weapon, while on Argus.
Lightforged Warframe: This allows use of the Lightforged Warframe mechanized armor suit while on Argus.
Shroud of Arcane Echoes: This allows the use of the Shroud of Arcane Echoes' power, making you untargetable by enemies for a limited time while on Argus.
Fel Heart: The Fel Heart of Argus allows you, when on Argus, to be brought back to life after taking fatal damage and continually heal while not in combat.

Thaumaturge Vashreen (Ethereal Vendor)
Veiled Argunite can be earned in a variety of ways including killing rare elite mobs. Much like Nethershards on the Broken Shore, this currency can be used to purchase Relinquished items from Thaumaturge Vashreen that create ilvl 910 soulbound gear for your specialization.

Profession Trainers
Not all Profession trainers can be found on the Vindicaar, but with a new world to exploit explore, there are new opportunities for new crafted items. Azeroth's finest will need the best equipment to take on the challenges ahead— and opportunity awaits for their crafters.