Hits: 222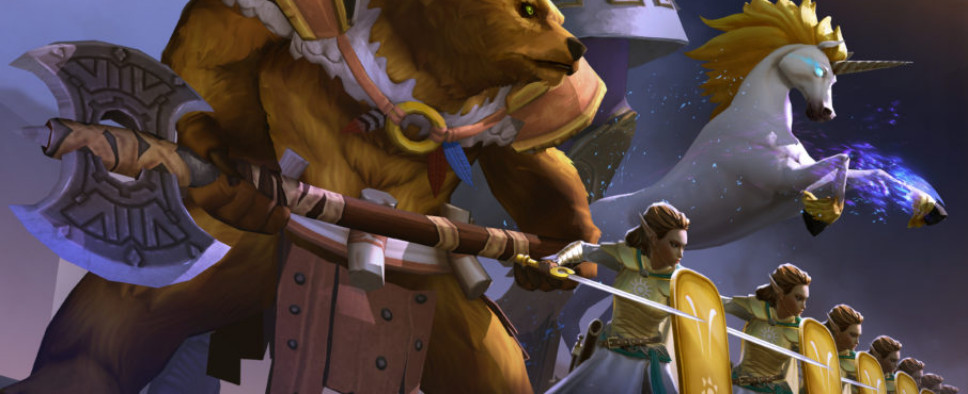 a mention on their Facebook page, the team at Experiment 7 has announced that their Dungeons & Dragons-themed and VR-focused chess title Dungeon Chess is now available for purchase. It doesn't sound like we'll find any of D&D's RPG elements in the game, but it's already up on the Oculus store for $9.99 if you want to determine whether simply witnessing the iconic characters and monsters on the board will stimulate any role-playing areas of your brain. Oh, and there's a launch trailer:



On to the details:
Experiment 7 Releases First Official Dungeons & Dragons-Themed VR Game, Dungeon Chess

SAN DIEGO, April 20, 2017—Virtual reality developer Experiment 7 announced that Dungeon Chess™ released today on Oculus Rift and will come soon on Samsung Gear VR. Dungeon Chess, a Dungeons & Dragons-themed animated chess game, is the first title developed by Experiment 7 in its partnership with Wizards of the Coast.

From fire-breathing dragons to death ray-blasting beholder rooks and beyond, Dungeon Chess players command a lineup of iconic D&D creatures as they engage in classic chess matches against custom AI opponents, VR users from around the globe or their real-world friends. Each game is played in stunning and customizable rooms, like the Forgotten Realm's legendary Yawning Portal Tavern or the Warm Study, where players compete in front of a crackling fire.

"As huge D&D fans ourselves, it was a dream come true to be able to work on Dungeon Chess," said Co-founder and Creative Director of Experiment 7, Geoffrey Zatkin. "We've created what we believe is a killer VR game worthy of D&D enthusiasts, chess fans and the VR community's attention. We can't wait to do the same for our next VR project with Wizards of the Coast."

"Combining the power of storytelling in Dungeons & Dragons with virtual reality is really fascinating, and we're excited to take this first step with Experiment 7 and Dungeon Chess," said Nathan Stewart, Brand Director for D&D. "As with all of our partners, we've been working closely with their development team to make sure the beholders, dragons and mindflayers are all distinctly D&D-flavored and we think that hard work paid off. I can't wait to see the Yawning Portal come to life in virtual reality!"

Dungeon Chess is available on Oculus Rift for $9.99 and coming soon on Samsung Gear VR for $4.99. To request review codes or schedule an interview with the team, email Emmy Jonassen at press[at]experiment7[dot]com. Learn more about Experiment 7 or Dungeon Chess, at experiment7.com.