Hits: 1245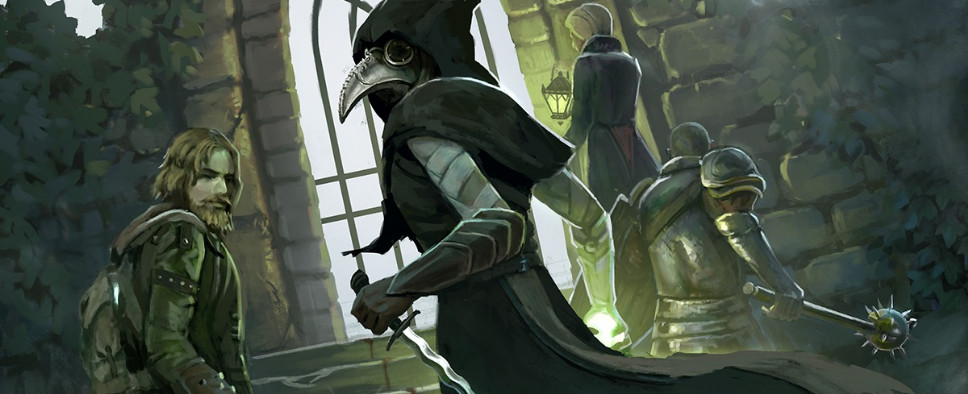 The Crimson Court, the first expansion for Red Hook Studios' Darkest Dungeon, is now available on Steam for $9.99 or your regional equivalent. The expansion is promised to hit GOG.com and other distribution platforms at a later date, so you may want to hold off if Steam isn't your platform of choice. The add-on introduces a new dungeon, storyline, hero class, and monsters to the original campaign, and is heralded by an official launch trailer:
Here's a short description:
Darkest Dungeon®: The Crimson Court is the first expansion for the award-winning grim and gothic RPG by Red Hook Studios. Crimson Court is a parallel campaign experienced alongside the main Darkest Dungeon content that will provide you with new challenges and variation at every difficulty level. The narrative grounding sheds some light on the Ancestor's early days, and will be presented in the same style of cut-scenes you've seen elsewhere in the game.

The DLC is designed to be played alongside an existing campaign, or as a brand new one--your choice! The events and features will unlock over the course of play.

Features:

A new hero class. "Awash in blood and delusion, they bear the burden of a thousand lifetimes."
A new dungeon region: The Courtyard
A full faction of new deadly foes
5 new Bosses with some of the most complex and devious mechanics yet.
A new wandering boss: The Fanatic
Districts: 10 new buildings to upgrade your Hamlet
Massive, sprawling maps with locked doors, prisoner rooms, and progress saves
Lore-driven trinket sets for all heroes - with set bonuses!