Hits: 445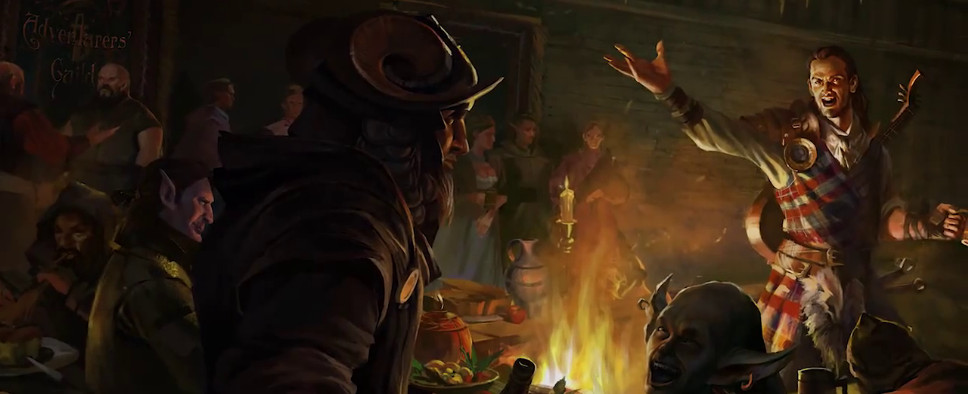 the earlier combat video and help explain why the team made certain design decisions, how the mechanics work in greater detail, and share some nuances that might have otherwise went unnoticed, The Bard's Tale IV lead designer David Rogers has provided a commentary-laden version of the same video. Check it out below:



Update #35 to the Kickstarter campaign, which includes said video, also features some text on the RPG's sound design:
The Bard's Tale has always been well known for its presentation. It was one of the first titles to include music as a gameplay feature, and at the time its visuals were highly expressive and detailed compared to other dungeon crawlers of the day. Our goal is to continue carrying this torch forward on The Bard's Tale IV. You've seen our visuals and art design, which we've detailed a few times previously. Early in our crowdfunding campaign, we also announced the involvement of Julie Fowlis and Ged Grimes contributing the game's unique highland-tinged music, as well as our plans to bring back some of the classic Bard's Tale songs.

Sound design is one key aspect we have not touched on as much yet. Music can stay in your memory for years, and graphics are certainly important for drawing players into the game world. But more than anything else, it's sound that reinforces a game's atmosphere and feel. As a dungeon crawling experience, the audio is what immerses you into the experience, creating a sense of ambiance which is impossible to convey through music and art alone.

The Bard's Tale IV is deep in production, and many of our game systems and environments are rapidly coming together. At this stage, it's critical to have sound design work with our team and capture the unique mood of Skara Brae and the wider world of Caith.

To do this, we're bringing in Brian DiDomenico. Brian is a composer, songwriter and sound designer. Throughout his diverse career, Brian has contributed to many titles you might recognize, including Myst V: Revelation, Jade Empire, Mass Effect 2, Call of Duty: Black Ops II, Lost Planet 3, Ninja Gaiden Z and most recently Here They Lie. Outside of games directly, Brian has performed and recorded music with Mankind is Obsolete, Dismantled and is currently the keyboardist in the Megaman-themed rock band, The Megas. He has also performed at several festivals and conventions including Video Games Live, MAGfest, BitGen, Nerdfest, the Capcom Cup. You can read more about him on his own website.

We're extremely excited to welcome Brian DiDomenico, and we can't wait for our designers and implementers to collaborate with him, and hear what he will be contributing to the game.