Hits: 1803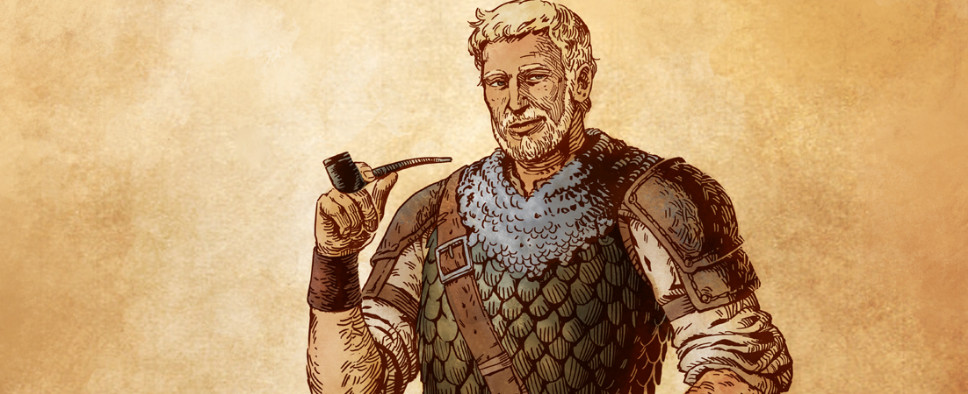 The inquisitive folks at RPG Codex have unearthed the SEC filing for Pillars of Eternity II: Deadfire. As is common with financial documents, a lot can be gleaned from it if you know where to look. Within the endless pages of fine print we can learn that the original Pillars of Eternity brought Obsidian roughly $16,500,000 in revenue, while its two expansions netted about $2,000,000. In case you're interested, you can also read up on Fig's business model and its track record there.

The following paragraphs may interest RPG enthusiasts:
Among the seven Obsidian games that have been published and released since 2012, five games generated sales receipts to DRIL[Obsidian's proxy IP rights-holder]/Obsidian that exceeded Obsidian's development costs, and two games generated sales receipts to DRIL/Obsidian that were less than Obsidian's development costs. DRIL and Obsidian believe that one of these two games that have not covered their development costs will cover those costs within approximately the next 18 months. Pillars of Eternity, launched in March 2015, had as of December 31, 2016 sold approximately 954,000 units and generated approximately $16,500,000 in revenue for DRIL/Obsidian. The foregoing sales information is not a complete representation of the financial performance of the games cited, because it does not include all the expenses that would affect whether a game is profitable. Also, such information has not been prepared in accordance with GAAP, nor audited in accordance with GAAS.

Obsidian has developed games with development budgets across a wide range of sizes, from budgets of approximately $1.5 to $55 million. Fig believes, and DRIL and Obsidian have reported to Fig that they believe, that the funds from the Fig crowdfunding campaign and internal investment by DRIL and Obsidian will be sufficient to complete the development of Pillars of Eternity II: Deadfire to a commercially marketable level, consistent with the Pillars of Eternity II License Agreement.

Obsidian currently has four games in development: Pillars of Eternity II; Tyranny DLC; Pathfinder: Adventures; and an unannounced title with a major publisher. Fig, DRIL and Obsidian are of the view that Obsidian is sufficiently staffed to handle the development of all these games. Obsidian employs approximately 175 full-time employees, including development personnel specializing in design, animation, 3D art, audio engineering, production, writing, programming and concept art. From time to time, Obsidian works with contractors for specialized work relating to game development, such as quality assurance.

Over the fourteen years since its founding, Obsidian has had four projects in the process of development cancelled prior to their release. These projects were cancelled due to various reasons, including in one case the inability to secure completion funding; in another case concern by the publisher over marketability arising after the pre-production phase was completed; in another case concern that the product budget was going to grow to a level that was not justifiable in light of sales projections; and in another case the publisher's decision that the product would not fit within its portfolio. Two of these cancellations resulted in Obsidian failing to cover its costs, while the other two cancellations did not. In connection with the two most recent of these cancellations, Obsidian responded in part by reducing its headcount, in December 2016 and in March 2012.
Here we can see that some DLC for Tyranny is currently in development, and that an "unannounced title" is in the works with a major publisher. The hope there is that this is the secret project Tim Cain and Leonard Boyarsky are working on. If that's true, I'm anxious to see what the Troika veterans have in store for us.