Hits: 1739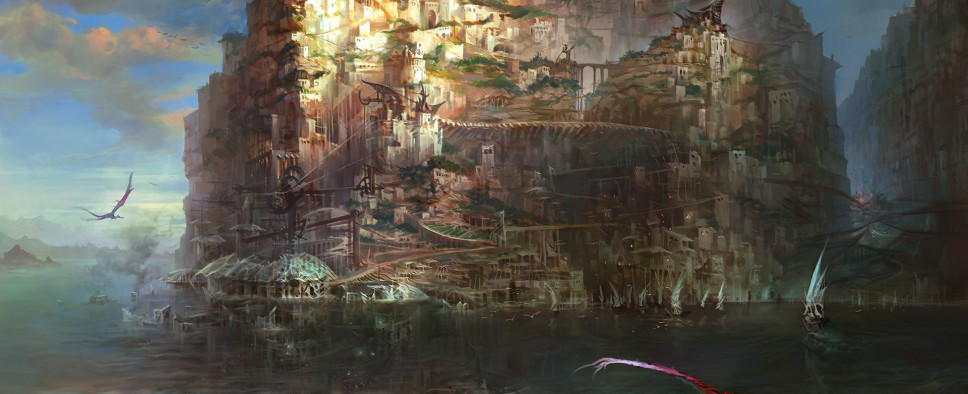 In what seems to be becoming a once every five years tradition(quinquennial, as the fancy people call it), Eurogamer has organized a lengthy podcast with the people behind Torment. This time it's Torment: Tides of Numenera. The game's Creative Lead, Colin McComb, and Design Lead, Adam Heine spent nearly two hours talking about the newly released RPG. The podcast discusses a wide array of topics and goes heavy on the spoiler side, so be warned. The companions, Oasis area, and the crafting system that didn't make it into the final cut were also mentioned, along with some of the reasons for why that happened.

You can find the podcast on SoundCloud, while the written article on Eurogamer goes over some of the podcast's major topics. So as not to spoil anything for those who don't want to see any spoilers, I'll just quote the introduction that provides a decent enough idea of what to expect:
One 4am nearly five years ago I ended a Skype call and went to sleep, but two of the people I was chatting to stuck around. They were Chris Avellone and Colin McComb. I had been speaking to them, and others, about Planescape: Torment, a game they all helped make. And it was a really good game. A legend, if you like.

We'd assembled for a Planescape: Torment postmortem podcast, and now, five years on, we're here to look back on the development of Torment: Tides of Numenera for a podcast - and written article - too.

Back then no one had any idea Torment: Tides of Numenera was going to be made. McComb didn't know he would be creative lead and Adam Heine didn't know he was going to be design lead. They weren't even really in the business of making games anymore - Heine lived and still lives in Thailand raising orphans, and the reason McComb had stuck around was to ask Chris Avellone about getting a job, writing for Wasteland 2.

Well, McComb got it, and not long after he got a phone call from inXile boss Brian Fargo. "So Colin," Fargo said. "I've registered Torment as a trademark, I managed to pick that up. And I was curious if you would be interested in working on that... as the creative lead?

"Holy crap, Brian!" was McComb's reaction. "I can't believe what you're asking me to do here. I know how people feel about Planescape: Torment - I know how I feel about Planescape: Torment. If you screw that up then your reputation is ruined forever."

But he agreed, emailed Heine - "do you want in?" - and the rest is a history I will be going over in detail here. Be warned! There are massive spoilers ahead. Oh, and there is talk of the missing stretch goal content - so hold your horses, it's coming.