Hits: 1063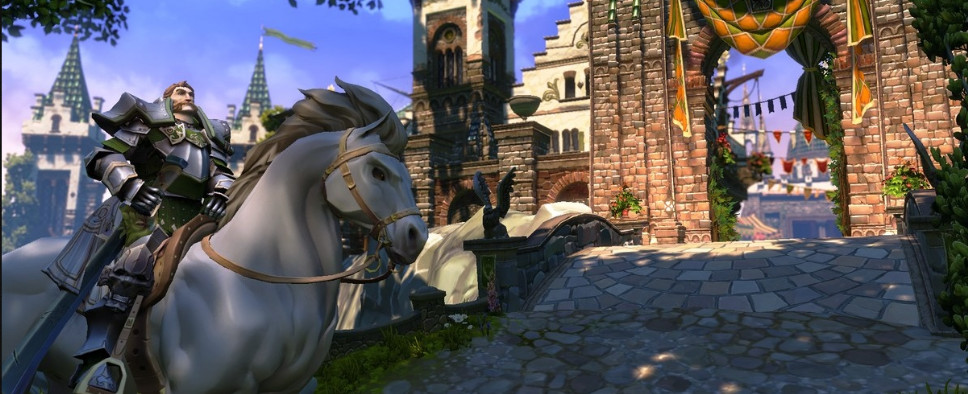 The spectacular rise and fall of 38 Studios with all the big names, the courtroom drama, and even the US government getting involved, was quite the story. Even so, someone who wasn't following those events closely may still be confused as to what exactly happened there.

This article at TechRaptor recalls the events in a reasonably concise manner. And while Project Copernicus never saw the light of day, it's quite sad how the bloated budget and management blunders led Kingdoms of Amalur: Reckoning to require over 3 million copies sold just to break even. Having sold around 1.3 million copies in the first three months, this could have been the beginning of a new and exciting franchise. But alas, this was not meant to be.

An excerpt to get you started:
In 2006, baseball pitcher Curt Schilling announced he would continue working in a new field: video games. After speaking with several friends and family members, he would found Green Monster Gaming with one goal in mind: create a new MMO.

Schilling himself was an avid fan of MMORPGs, playing the likes of World of Warcraft in the off-seasons and wanted to add to the market a passion project of his own design. Schilling was not alone in this passion. Two of his biggest backers to Green Monster Gaming, famous fantasy author R.A Salvatore and conceptual artists Todd McFarlane, were also gung-ho on the potential of any projects the studio could create.

Unfortunately, Schilling's dreams, which saw him invest nearly $50 million of his own funds to finance his studio and his ambitions, would ultimately unravel in one of the most infamous studio closures in gaming history.

The rise and fall of 38 Studios is a fascinating case study of poor planning, passion, and pride. Schilling, a rookie businessman, would do everything in his power to help his team achieve the impossible, a "WoW killer" that can challenge the king of the MMO market. Like many studios before and after it, the path to dethroning WoW, even in its current, more weakened state, is a boulevard of broken dreams.

Schilling would sadly learn the hard way that his ambitions would be locked in a state of limbo, like Sisyphus pushing a boulder up a hill. This is in part to Schilling himself, who stated in an interview just after his studio closed, "If it wasn't an MMO, I wouldn't have done it. If you look at the game space now, if you want to build something that's a billion-dollar company, the only game to do that with is an MMO."

The story would also start off well for Schilling, occupying a 30,000 square foot office space in Maynard Massachusetts and having several developers already under his thumb. With the help of Salvatore and McFarlane, Schilling would already have a leg up on concepts for his dream project, code named Project Copernicus. The only minor setback was the change to his studio's name, as Green Monster Gaming already had a trademark. The new name would be based off Schilling's jersey number, 38, leading to the birth of 38 Studios.