Hits: 895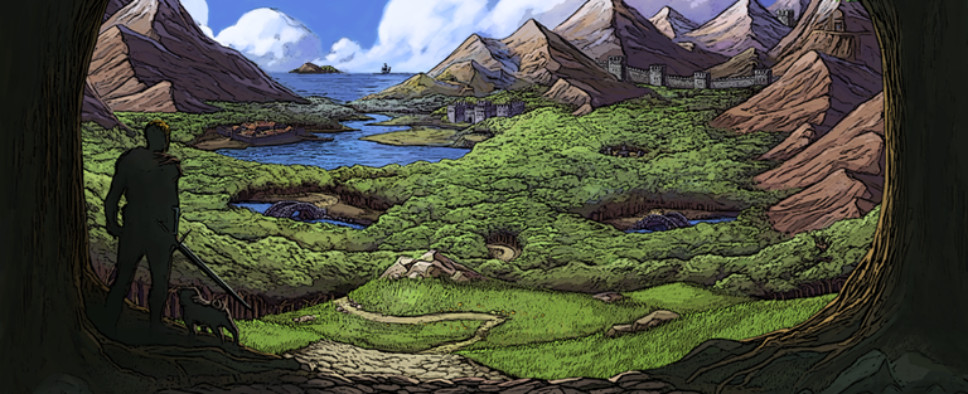 With less than three days left in its Kickstarter campaign, Unknown Realm: The Siege Perilous has crossed the $100,000 mark which means the stretch goal providing a mystery bonus game to backers of $19 and above tiers was reached. This game was revealed to be a gag/parody game created specifically for RJ Mical, a prominent Amiga developer, as a birthday present.

These past few days the game's Kickstarter page has been receiving regular updates. The total number of those is now 15. Update #12 talks about the Bounty Hunter quests allowed by one of the previous stretch goals. Update #13 announces that Unknown Realm will get a release on GOG.com. Update #14 lets it be known that one of the backers who will have their own tavern in the game is one Rustic Dragon, the owner of The Hearth of Britannia website, a culinary Ultima-inspired project. And finally, Update #15, apart from announcing the mystery game, details the contents of Unknown Realm's Collector's Edition.

Some information about the bonus game:
In March 2016, Bruce was invited to a birthday party for RJ. Naturally this led to a discussion of what sort of gift to give to a man who has traveled the world, seen and done incredible things and easily counts as "a guy who has everything." A bottle of wine seemed like a feeble gesture in the face of such an occasion.

Being well-acquainted with Bruce and his sometimes crazy ideas, I wasn't terribly surprised when he told me (three days before RJ's party) "I've got it! I should totally make RJ a game!"

This gag-gift shoot 'em up materialized rapidly with awesomely bad, 80's style art based off of what Bruce knew about RJ – his love of paragliding, his treks to Burning Man, his history at Amiga, plus some other random 80's gaming history thrown in the mix. Time was short and the deadline was fast approaching when Bruce told me he was going to make a custom game box as well! So there is my husband, hours away from being due at an all-night party, designing box art, writing joke box copy and, I kid you not, hand making a custom game box.

The finished product was called RJ's Super Psychedelic Birthday Trip. At the party, people loved the box so much they thought the box alone was the gift! It was a big hit when people realized there was an actual custom-designed C64 game on a floppy inside! This led to someone pulling out a C64 and floppy drive for an impromptu game session with RJ's guests.