Hits: 968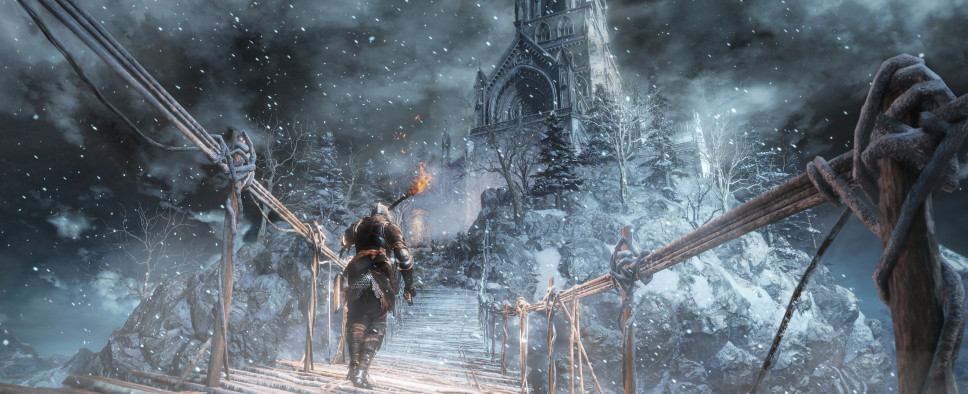 Another batch of reviews for the first Dark Souls III DLC, Ashes of Ariandel, is out. Unfortunately for fans of the game, it only furthers compounds the amount of nonplussed reactions from the press.
Kotaku, scoreless.
Apparently Ashes of Ariandel will somehow connect with the second planned DLC, which we can assume will be out sometime next year. Hopefully that expansion will be a bit more substantive, particularly on the PvE end of things. Ashes of Ariandel managed to give me a fresh taste of what I so enjoy about Souls games, but I wish there had been more to it.

RPGSite, 7/10.
Ashes of Ariandel is by no means a drop in quality from the base game of Dark Souls 3, just one that lacks defining properties to help it stand on its own. If you are in the mood for more of that mechanic fineness and polish found in Dark Souls 3 already, then you will find plenty more here. However the new ideas introduced in this DLC rarely feel like they live up to their potential. Some of the combat encounters are brilliant, others feel more like a clumsy experiment. From Software opted to have Ashes of Ariandel go with the grain rather than against it. A safe bet for sure, but one that will leave players like myself wanting more.

Shacknews, scoreless.
No self-respecting Dark Souls fans will skip Ashes of Ariandel, nor should they. It's a solid offering that checks most, if not all boxes. However, anyone who waited with bated breath for six long months for another serving of crestfallen souls may find this sampler-sized expansion bittersweet.

Here's hoping Dark Souls 3's second and final DLC, perhaps the final piece of Dark Souls content ever, delivers on more fronts.

VICE Gaming, scoreless.
From Software designer Hidetaki Miyazaki, who has guided the series since its inception, has said Dark Souls III marks an end—for now. (There have been hints we're getting another Souls-like game, possibly a sequel to Bloodborne, in the next year.) Ashes of Ariandel suggests that pivot is here at the right time. Another Dark Souls III add-on is coming early next year, and while I'll be sitting down on day one, for the first time, it'll be with tempered expectations. That's a shitty feeling.

GameInformer, scoreless.
Dark Souls is at its best when you enter into longer contracts where you're worded for hours of effort with a sense of triumph. I'm not convinced Dark Souls works in smaller packages like this, and the Ashes of Ariandel DLC doesn't dissuade me. It might be a good way to extend another playthrough of the base game, but as a solo excursion it doesn't feel good enough for anyone who's retired their sword (or meat cleaver) to pick it back up again.