Hits: 1585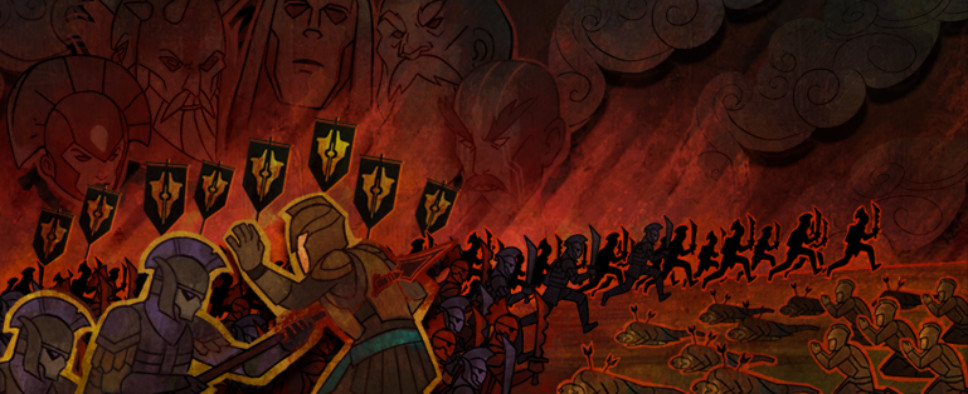 Obsidian Entertainment and Paradox Interactive have released another developer diary for their new title Tyranny. Just like the previous one, it focuses on one of the game's companions, but while Barik was a member of Graven Ashe's Disfavored, Verse is a woman who fights for the Scarlet Chorus and possesses extremely unique abilities. An excerpt:
When the armies of Kyros arrived and started conscripting from the local populace, Verse recognized her calling. She was one of the few mad enough to volunteer and begin her new life in the howling mob, where she made a point of rising in the ranks with bloodthirsty ambition. She led multiple gangs at different times in the war, so she's no stranger to pushing others around.

Everyone who joins the Chorus gets a new name. The name "Verse" was a compliment from the Voices of Nerat, who – in one of his crazier, artistic moments – heard music in the shrieking and howling of battle. He said that hers stood out louder than anyone else's, and contained too many parts to be easily defined.

Verse has a special knack for learning the combat styles of others. She could spend five minutes watching a grizzled veteran wield a spear and know the form as if she had used it across a hundred battles. During the war, this talent manifested in an unexpected fashion. During a battle with the defenders of Apex, Verse suddenly froze in panic – a totally unheard-of reflex, coming from seemingly out of nowhere. The Scarlet Furies fighting alongside her died in battle because of this spasm of hesitation.

What happened next was stranger still: Verse felt the deaths of her sister Furies like a part of her mind getting ripped apart, and she stumbled from battle possessing knowledge of the battle stances and weapon acuity of her sister Furies – an unintended, almost parasitic reflex that fascinated and disgusted her.

Verse hates herself for the hesitation that stayed at her hand, and feels revulsion for everything that came after, which casts her instinctive need to challenge others and prove herself in perhaps a sadder light.