Hits: 1058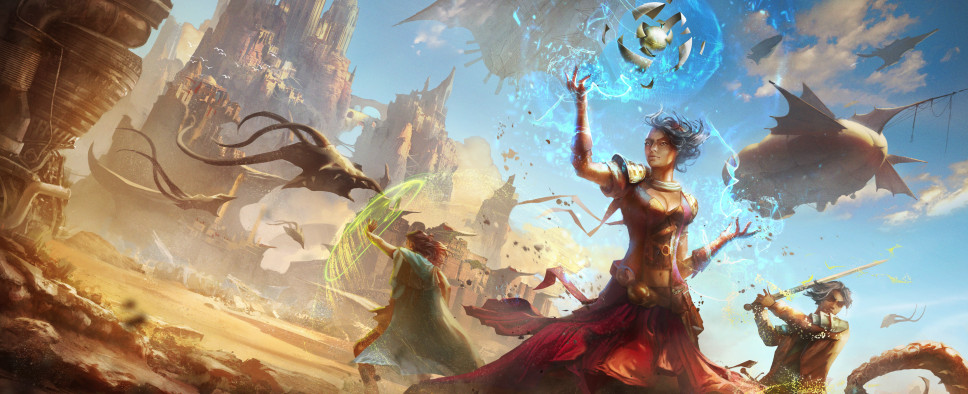 The folks at inXile have sent out a new Kickstarter update for Torment: Tides of Numenera, and it's one that includes plenty of important news for backers of the game and people who are simply interested in the title alike. First of all, the team confirms that the game will be delayed to early 2017 in order to accomodate the game's professional localization, which inXile says is being worked on by a publisher, though they can't disclose the name yet.
That's not all, though, and there is good news too. The game's beta has received a major update and is now available to all backers of the game:
Beta Access for All Backers

We always say it, but we couldn't have got the game this far without all of you. We also know there are many of you who have been waiting to play Torment, and we know from previous experience on Wasteland 2 there's a huge benefit to getting more feedback on the game.

To thank you for sticking with us, we are making Torment's beta version available to everyone who's getting the game with their rewards, right now.

We have had the beta available to backers at certain pledge levels since January, and now we think the time is right to open it up to everyone else who backed us during the Kickstarter. I know some of you would prefer to wait for the final game, but if you want to have a taste and help us make the game better, you will be able to play the game's first act in Sagus Cliffs right away.

To get your Steam beta key, please login to the Torment web site with your backer account and visit the Rewards page. Look for the "Manage Keys" button on your reward package and follow the steps there, then redeem the key on Steam as usual.

Since we know you'll ask these questions: your Steam key for the beta counts as your final game key and we intend for it to carry over to final release later on. That said, we still plan to release the game DRM-free through GOG. If you want to join the beta on Steam, don't worry, as we will have an option to exchange your Steam copy for the GOG later on.

Personally, I think I'm going to try this beta build for a bit and then wait until the game's official release to keep it fresh, but I'm interested to know what other backers who didn't pledge for the beta will do, especially considering it's still going to take a while to get our hands on the full game.