Hits: 1661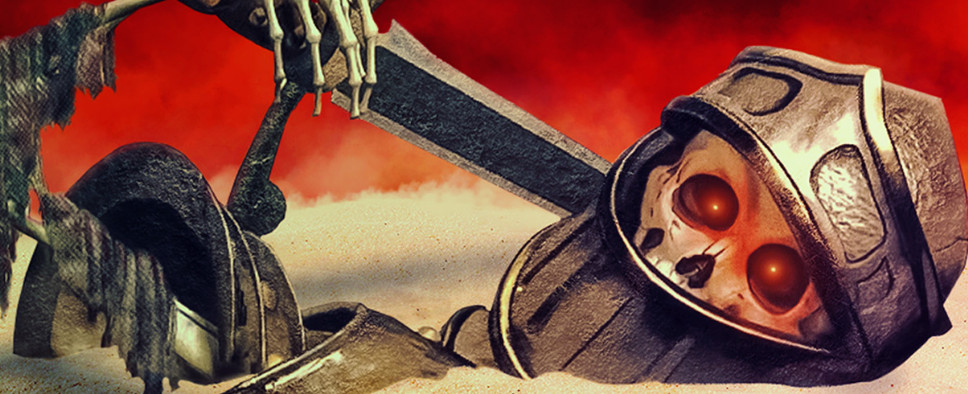 Nival Interactive has dabbled in the fantasy RPG space a handful of times, and now two of their stronger endeavors, Rage of Mages and Rage of Mages II: Necromancer, are now available on CD Projekt's GOG service. What's more, you can pick up both games - and Evil Islands while you're at it - in a "Mage Rage Alley" bundle that's currently 25% off. Here are the summaries for both games in case you never had a chance to pick them up back in the day:
Strive for mastery of swords and sorcery as you determine the destiny of a magic land marked by a dark secret. Know strength and cunning, friendship and hatred, honor and betrayal in your search for truth, hunger for treasure, and quest for triumph. Rage of Mages extends the boundaries of the RPG genre with its strategic real time combat, unique magic system, and plentiful character development options. Handcrafted in Russia, the character, creature, and story design impart a refreshing twist on the fantasy role-playing standard. Experience the magic, explore the mystery, and engage yourself in Rage of Mages.

'¢ A slew of weapons and armor, (over 300 varieties!), scrolls and potions, spells and abilities
'¢ Over 50 kinds of deadly enemies and creatures
'¢ Greater than 25 branching missions offer great depth but provide a solid framework for novice gamers
'¢ 5 spheres of magic offer many unique spells and special effects
'¢ Strategic combat requires you to approach every battle with foresight and planning

...

Feel the wrath in the thrilling sequel, Rage of Mages II: Necromancer, a role-playing, real-time strategy game. Recruit stalwart allies to aid you against your enemies. Gather powerful weapons to show your might and wield awesome magic as you complete important quests and train your character to be the mightiest of all.

Across a barren wasteland, a sleeping evil crawls from the depths of the earth. At first content to slowly build their strength within a small region, the Necromancers will soon reveal their awesome power as they move to subjugate the entire land for their evil purposes. Wielding dark magic, they have perfected the art of raising the dead and now command these terrible minions to obey their slightest whim. Amassing an army is a trivial task for those that can summon the black legions of departed souls. You must embark upon a journey to improve strength and skill, enlist powerful allies, and recover a lost talisman of ancient magic to survive the coming onslaught. Ultimately you must seek out the lair of the Necromancers and destroy them and their undead puppets before they can carry out their terrifying plans. Are you ready?

'¢ 43 non-linear, branching missions: Rage of Mages II: Necromancer personalizes the game playing experience by allowing players to experience greater variety on their quest.
'¢ New story set in an original realm: Players lead their party of adventurers through Arabian-style desert cities and arboreal Druid villages. Each location delivers new challenges and new foes.
'¢ Over 400 weapons, items, spells, objects and buildings to help adventurers in their travels.
'¢ 80 unique foes to conquer, including hideous skeletons, zombies, Druids, shamans, and the lethal race of Necromancers. Each foe features deadly new combat abilities.
'¢ New ally system: Players can now crush the competition by allying with Orcs and Trolls, as well as with other people.
'¢ Increased replay value: Additional multiplayer arenas support up to 16 players.
If any of you pick these up, please hit the comments to let us know how the sequel's multiplayer component fares.