Hits: 908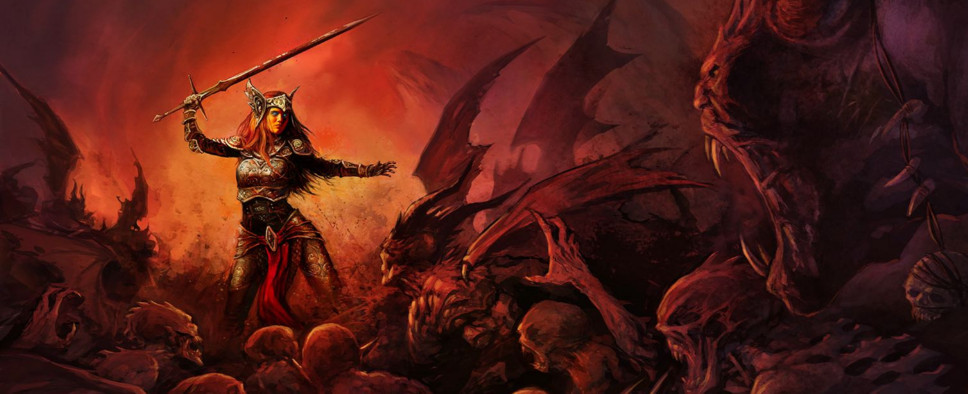 Considering Siege of Dragonspear, the first expansion for Baldur's Gate in 17 years, is going to be released in a few days, this is a good time to take a look at some of the interviews and materials the folks at Beamdog have released in the past week or so.
RPGamer manage to get some sly hints about the company's future plans from lead designer Phillip Daigle but otherwise mostly focused on the upcoming expansion (as it should be):
JS: Is this expected to be the last bit of expansion content added to Baldur's Gate, or do you have more ideas in mind? It would seem most of the angles of this plot have now been explored.

PD: We've got lots of ideas for spots in the Baldur's Gate series that could be filled in, but we're waiting to see what the reception to Siege of Dragonspear is like before we commit to anything major. First we need to see what the fans want, then we'll look at what we can deliver. We've also got an eye towards the future. The Infinity Engine was built almost 20 years ago and limits us in a lot of ways. We're actively exploring next-gen technology for some potential future games.

JS: It was recently announced that David Gaider, formerly of Bioware, was hired on as a new creative director. This is a title you also had. Are you both now creative directors, or has your position or responsibilities shifted a bit?

PD: I was the director on Siege of Dragonspear, and David won't have any involvement on that project. Going forward he's the Creative Director for the company, and I'm going to focus more on gameplay design and project-specific direction. I'm actually quite pleased by this because this plays more into my strengths and at the same time massively upgrades our story and writing direction.

David and I are working together right now to lay the groundwork for our next major game, but of course I can't reveal anything about that quite yet.

JS: Are you planning to create any new IPs, or are you more focused on building off of and enhancing existing IPs? And when should we expect to hear about the next Beamdog project?

PD: We'd like to continue working with Wizards of the Coast on Dungeons & Dragons titles. We love D&D and we love making D&D games. At the same time, however, we're also going to be developing our own projects and brands. For now I can't reveal anything, but going forward you'll see both great licensed and original IP projects from Beamdog.

While the folks at GameReactor have filmed their own GDC presentation. It includes plenty of gameplay footage and running commentary from Daigle, who also answers to some questions and further contextualizes some of the decisions Beamdog has made with this expansion.
Finally, the developers have streamed the expansion one last time before release. It's a shorter stream than the ones we're accustomed to, and it focuses mostly on the early gameplay, with a focus on story rather than new gameplay features.