Hits: 3164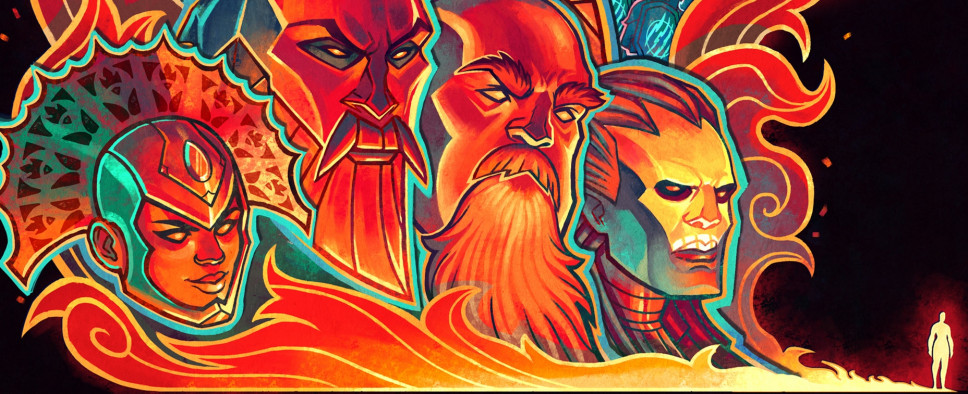 During Paradox Interactive's GDC press conference, Obsidian Entertainment announced Tyranny, a new fantasy role-playing game whose tagline seems to be "what if there is no right decision?" Based on how game director Brian Heinz put it on stage, the player character is one of the generals of the evil army that conquered the land, and it doesn't look like there will be much of a chance to play a character of good moral standing.
Details on gameplay were practically non-existant, but the little gameplay footage that's almost hidden in the teaser trailer seems to confirm Obsidian is using the same technology and even some of the same assets that powered Pillars of Eternity:

Additionally, there is a website available for the title, though currently it only seems to include a few world-building details, a link to the teaser trailer, and a short blog post that promises more updates in the days to come. The most interesting tidbit mentioned there, by far, is that the game is slated to come out this year, which is earlier than I'd expected.
The game also already has a Steam page. Details on the gameplay are still scarce, but the screenshots confirm that the game is using the same technology that powered Pillars of Eternity, with pre-rendered maps and 3D characters, though this time the art style seems slightly different and more fantastical. The blurb seems cagey over the type of combat the game will employ:
In Tyranny, the grand war between good and evil is over and the forces of evil, led by Kyros the Overlord, have won. The Overlord's merciless armies dominate the face of the world, and its denizens must find their new roles within the war-torn realm. Players interact with the population of the populace to inspire loyalty, disgust, or fear as they roam the world as an officer in Kyros' forces, empowered to act as both judge and executioner.

Features:

A branching narrative with a unique story in an original setting: The Battle between good and evil has already taken place, and evil stands victorious.
Choices matter - a different player experience every time you play it - As an Officer in the Overlord's army you wield a vast amount of power in the occupied lands of the Tiers. Will you use that power to inspire stability and loyalty, or will you be a feared oppressor?
Challenging, classic RPG combat with modern mechanics and presentation
A rich original setting - a completely new and original fantasy world with rich lore and many paths to follow

Overall, I'm certainly intrigued, though I do hope the game will have something to distinguish it from Pillars of Eternity aside from slightly different lore and a different story premise. It's also worth noting that Obsidian had toyed with similar ideas at least since 2011, so, if nothing else, I'd expect their designers to have put some time into thinking how this kind of narrative can work and how that will influence the game's mechanics.