Hits: 2903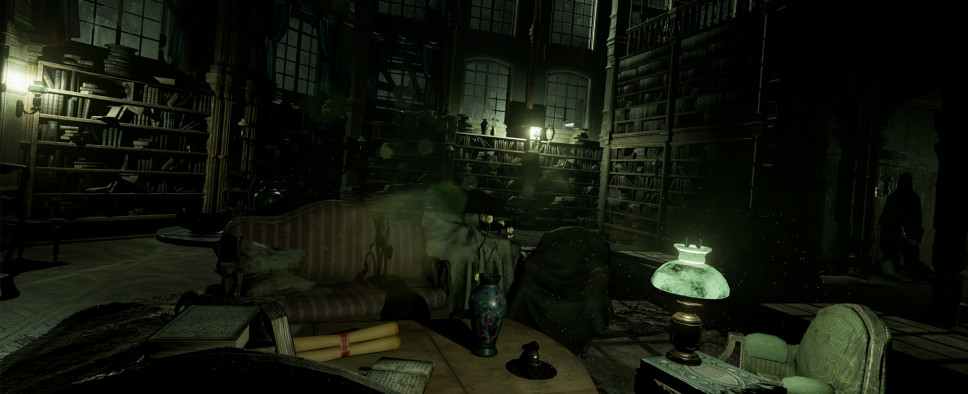 This afternoon, Focus Home Interactive hit us up with a press release to announce Call of Cthulhu, a new RPG from Cyanide Studio based on the pen and paper RPG by the same name, which itself is based on the H.P. Lovecraft's horror mythos. The game will follow the protagonist's investigations in the death of an artist on a backwater island, but this being a good Lovecraftian tale, a "disturbing truth" that might tie into the awakening of the Great Old One is also teased.
The title will be an "RPG-investigation" game with "psychological horror and stealth mechanics", but there are no further details on the gameplay apart from that. What we do know, however, is that Cyanide and Focus Home are planning to release it in 2017, and that it will run on Epic's Unreal Engine 4. Here's the full PR:
Cyanide Studio and Focus Home Interactive unveil Call of Cthulhu with first information and images

H. P. Lovecraft's famously twisted universe will be coming alive on consoles and PC in 2017, in the official video game adaptation of Chaosium's pen & paper RPG Call of Cthulhu. The Cthulhu Mythos has grown to become one of the largest shared universes ever envisioned, giving birth to countless stories, novels, and even movies ever since the original publication of Lovecraft's The Call of Cthulhu. Today, discover the game's first screenshots, which showcase the dark, oppressive ambiance of the game's semi-open environments built in Unreal Engine 4.

Developed by seasoned studio Cyanide, Call of Cthulhu is an RPG-Investigation game with psychological horror and stealth mechanics, set in a deeply immersive world. On a mission to find the truth behind the death of an acclaimed artist and her family on a backwater island, the player will soon uncover a more disturbing truth as the Great Dreamer, Cthulhu, prepares its awakening...

"We are happy that Focus entrusted us with the development of a videogame adaptation of the legendary RPG Call of Cthulhu. As long-time fans of the license, working with longtime partner publisher Focus Home Interactive on such an original and exciting project is, once again, a privilege. We hope to offer fans the game they've long been waiting for."
Patrick Pligersdorffer - CEO of Cyanide Studio

"We are deeply honored to be partnering with Cyanide again. They've grown alongside us for the past 10 years, to become today one of the best independent developers in Europe. With titles such as Styx: Master of Shadows and the Blood Bowl series, they've proved their creativity and ability to offer strong gaming experiences in original worlds. Cyanide has been wanting to make a Call of Cthulhu adaptation for years. They now hold all the cards to create a game that will please fans of the Cthulhu mythos, as well as players eager for rich and original gaming experiences."
Cédric Lagarrigue - President of Focus Home Interactive

Call of Cthulhu will release in 2017 on consoles and PC

We'll upload the two environmental screenshots to our gallery soon, but in the meantime you can take a look at them on Focus Home Interactive's official Twitter account.