Hits: 2092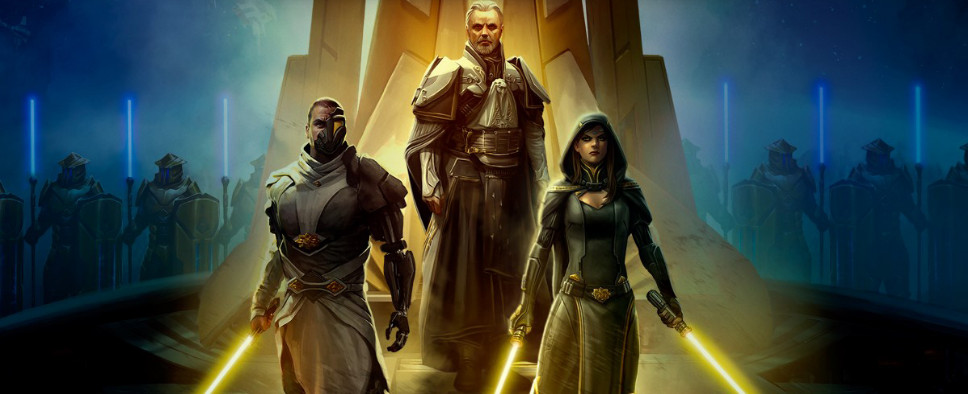 Based on the initial set of reviews for Star Wars: The Old Republic - Knights of the Fallen Empire, it appears that BioWare Austin's latest expansion pack is a welcome and well-received addition to the sci-fi MMORPG.

MMORPG gives it an 8.7/10:
It might sound like there is as much to dislike about Knights of the Fallen Empire as there is to like, but I do have to say that my overall experience has been positive and I really can't wait for things to pick up in the new year. Unfortunately, there were indeed compromises made to make some of the more compelling features of the expansion possible, but the overall package is still excellent. Knights of the Fallen Empire (and game update 4.0) represent the best iteration of SWTOR yet, and the future looks bright for the game if BioWare can keep up with the demanding pace set for itself.

Making Star Wars doesn't score it:
With Knights of the Fallen Empire, BioWare has reinvigorated my excitement for this game. I now look forward to freeing the core worlds, and building my rebel alliance. EA and BioWare are hitting on all cylinders with this expansion. If you're a lapsed SWTOR player or someone looking with a Star Wars gaming itch that Disney Infinity 3.0 or Battlefront isn't likely to scratch, you'd be hard pressed to find better than Star Wars: The Old Republic Knights of the Fallen Empire.

The Nerd Stash gives it a 5/5:
Overall, I walked away really impressed with Knights of the Fallen Empire. I did end up having more questions than answers about the story, but that's what a good story makes you do. It makes you think. I put the time in with my Sith Warrior and am now working on a Jedi Guardian to see how the story changes based on my decisions. I also plan on taking my other characters through it as well to see how they handle the fight that I mentioned earlier. Bioware is on the right track and I can't wait to see where we go from here. I believe that they gave a reason for players to return to the game. They also gave a reason for new players to jump in as well. If you are a fan of Star Wars, you don't want to miss Knights of the Fallen Empire.

GameCrate gives it an 8.0/10:
It's difficult to say if Knights of the Fallen Empire will turn new players on to the entire MMO genre but as somebody who has only just now really begun to explore it, I'll certainly be giving it a larger look. Even if the complete game is not for me, I will be following this expansion to its conclusion.

And then GameSpot offers up a favorable video review with no score.