Hits: 1322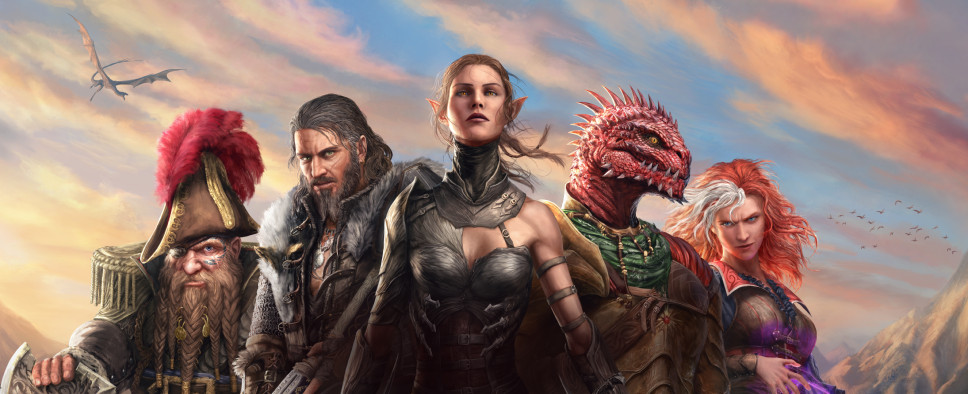 The latest and presumably last update for the Divinity: Original Sin II Kickstarter campaign before its conclusion, mostly focuses on the Twitch stream events Larian has prepared for the last 24 hours of the campaign. There's still space to celebrate the fact that the campaign has hit all stretch goals minus the last one, the $2 million goal for the Game Master mode:
The Last 24 hours - Two more stretch-goals achieved - Only one left now!

Achieved - Love & Hate

Yesterday we smashed through the Love & Hate goal, and we're very excited about what this is going to bring to the game. We're working on building a system of intercharacter relationships that will let us explore everything from harsh rivalries to passionate romances to friendships that will last a lifetime. We'll be talking more about what impact relationships will have on D:OS 2 in our Devstorm later today (23:00 Moscow, 22:00 Berlin, 9pm London, 5pm NYC, 2pm San Francisco), so tune in to our Twitch Channel to hear all the details and give us your feedback live!

Achieved - Shapeshifting Mask

But we didn't just smash through Love/Hate! With our combined Kickstarter and Paypal funds, we've also just hit the Shapeshifting Mask stretch goal! This will mean a brand new game feature, a Shapeshifting Mask, will be added. This will be a carefully balanced addition to the game, as it's important to us that it works with, rather than replaces, the origin stories and tagging systems that we've spent so much time developing over the past months.

Swen will be on hand with our lead writer Jan to talk more about what we can expect from the mask, so tune in at 22:00 CEST (23:00 Moscow, 9pm London, 5pm NYC, 2pm San Francisco) to catch them live in our first of two Larian Devlines and let us know what you think! Click here for more details.

Up Next - Games Master Mode

We've only got one stretch goal left -- but what a goal! If we hit $2 million, you'll be able to enjoy our Game Master mode, something that goes far beyond anything else we've tried in a Divinity game. With GM mode, you'll be able to craft your own dungeons and then control them as your friends play through them, placing enemies on the fly, manipulating the environment, and doing everything you can to screw them over. (Or give them an in-depth, personalised gaming experience. If you're one of these (reasonable) people.)

This is only made possible by your support which let us hit the Dedicated Modding Team stretch goal, and we hope that with your continued support (tell your friends!) we'll be able to make this really, really cool feature a reality.

We'll be dedicating an entire hour to talking about modding and Game Master mode, so tune in at 17:00 CEST (18:00 Moscow, 4pm London, 11am NYC, 8am San Francisco) to hear what we have in store for you. Click here for more!

It's also worth noting that Larian has decided to not go forward with the Ouija board reward for their Collector's Edition tier due to fan feedback. The fact that they discovered that the design is also trademarked and patented didn't exactly thrill the developers either. As a result, they decided to ask their community what reward to put in the tier instead:
One of the more controversial Kickstarter rewards was the Ouija board that came with the Collector's Edition tier. It's divided the community to such a degree that we decided to hold a vote on whether or not we should keep it. The majority said that they'd prefer a different reward, but the final nail in its occult coffin came when we found out that the name and design of a Ouija board are actually trademarked and patented. The last thing we'd want is to violate a copyright, so we're turning to you, our dear backers, for your advice.