Hits: 2557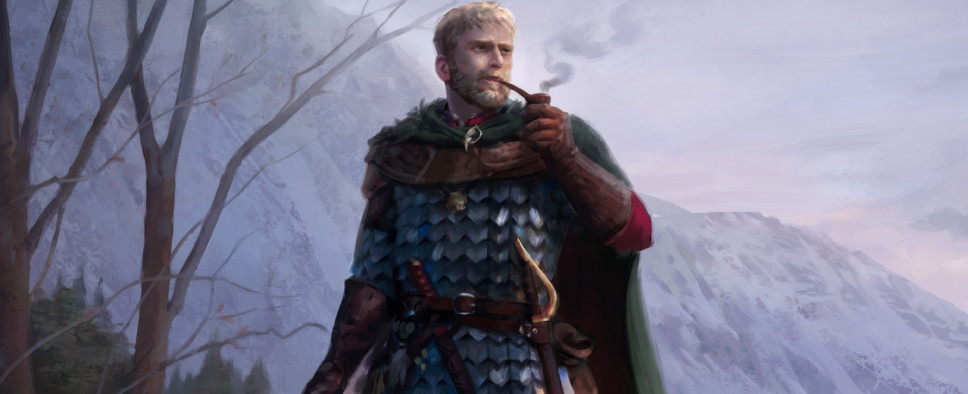 While the team at Obsidian Entertainment is hard at work on The White March Part II, they've managed to find time to crank out a new version 2.02 patch for Pillars of Eternity and its recently released The White March Part I expansion pack. There are quite a few fixes included, and they even cap off the update with word that their next update "will talk a bit more about The White March: Part II":
Hey, everyone. The Eternity team is currently hard at work on the second part of The White March, but that doesn't mean we don't have time for updates and fixes for Pillars of Eternity and the first part of The White March! In this backer update we will share some of the fixes that have gone into 2.02, show off some cool swag, and let you know about some novels by a couple Obsidianites. In future updates we will discuss some of the things we are doing for the second part of The White March.

Update 2.02

Not only does Update 2.02 introduce some important fixes for the game, but we have even added in GOG Galaxy achievement support for you achievement hunters.

The update is currently live on Steam and will be live on Origin and GOG within a day or two.

Check out some of the changes below:

Major Fixes

GOG Galaxy achievements now work.
A party member using a movement speed modifying item now should walk at the same speed as the rest of the party outside of combat.
Added more optimizations for save and load.
Fixed an issue where some players were not able to talk to the Steward of Caed Nua to start The White March quest lines.
Fixed issues with Respec not working correctly with some edge case abilities and talents.
Fixed some problems that were being reported with self-targeting abilities (Like Frenzy).
Fixed problems with chanters not being able to set their chants properly after they have retrained.

Abilities

All Summoned weapons are now considered universal weapon type.
Fixed a number of issues with Nature's Bounty.

Items

Soulbound weapons are properly unbound when the bound soul dies.
Fixed issue where weapon switching recovery could go negative.
Draining Item Mod should only drain 15% attack speed now.
Shadowflame from Ninguath's Grimiore is now 4th level.
Removed enchantment cost of the Cumbersome item mod.
Lowered the enchantment cost for Spellstriking Confuse and Spellstriking Thrust of Tattered Veil.

Quests

Small Balance changes to the Alpine and Sky Dragon attacks.
Fixed a number of issues with the Devil of Caroc's reactivity in the soul awakening quest.
The Hunter's Favor should properly resolve if Thyrsc and Suldrun are killed before completion.
Stronghold attacks can now happen if the player level is over 13.
Caroc and Zahua now have a place in the stronghold.
Alpine Dragon is now set to never gib.
Vamrel's conversation will only fire once now.

Miscellaneous Notes

Quick items on the ability bar are now sorted by slot.
Afflictions display like other status effects on the party bar.
Fix a number of hotkey binding issues and bugs.
Accuracy for Bestiary entries now account for stances and shields.
Fixed a problem with Accuracy being reported incorrectly until the party enters combat.