Hits: 1526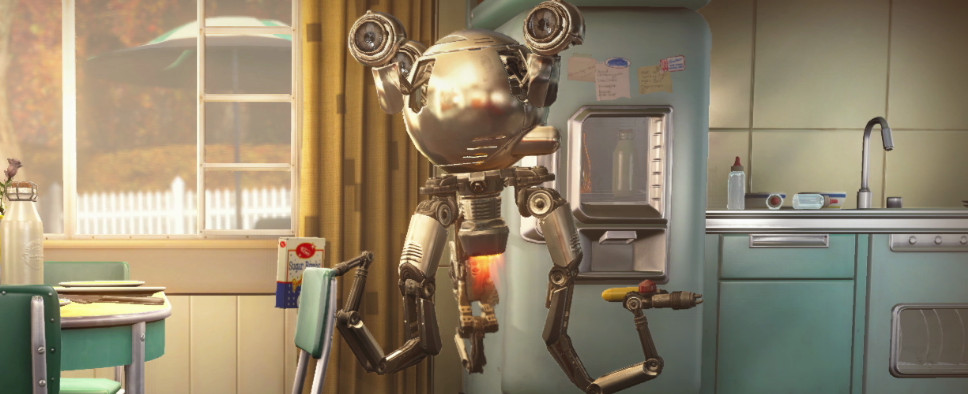 Bethesda has published a developer diary on its official website that analyzes Fallout 4's original soundtrack. The OST was composed by Inon Zur, who already worked on Fallout Tactics, Fallout 3 and Fallout: New Vegas. Zur offers a few quotes, analyzing the instrumentation and melody choices he arrived at with the help of audio director Mark Lampert and game director Todd Howard. A snippet:
Working with the team at Bethesda Game Studios, Zur crafts unique soundscapes to fit the different environments. (In this way we provide a different musical experience that is not necessarily very thematic but is something very memorable,) Zur says. In other words, it's about signaling to the player where they are, why they're there, and helping reinforce the emotional dimensions of the Fallout 4 story.

But what specifically does that mean in terms of the Fallout 4 score? And how is it different from previous Fallout scores? For Zur, it's about capturing the humanity of the game. From his first meeting with Audio Director Mark Lampert and Game Director Todd Howard, Zur felt that this game more than any previous Fallout is a very personal story. Which is why Zur suggested having the piano play a prominent role in the game's score, as he felt the piano could capture the more personal nature of Fallout 4.

(I have a very nice grand piano at home, and I recorded myself playing the main theme,) Zur says. Todd's first reaction was mixed: He liked the idea of the piano, but he found the actual sound to be too bright, bordering on harsh. Todd and Mark wanted something warmer. (So I created a combination between a real piano and an electric piano sound,) Zur says. (A sound that is really round and not bright at all but very lush.) When Zur played this for Todd and Mark, both of them immediately knew this was what they wanted. (So following that lead on, there are multiple times that I use this,) Zur says. (You also hear it first in the main theme. This is not a mistake or just a random choice. The piano will stay with us throughout the whole score.)

Speaking of pianos, Bethesda has published a video of Inon Zur playing the main theme on his own piano on YouTube. While Howard disagrees, I personally think this is the best version of the main theme:

You can also listen to the main theme and another track, titled "The Last Mariner", on Bethesda's Soundcloud page. They're also embedded in the developer diary, should you prefer to listen to them while you read.
I recognize that some tracks in Fallout 3's soundtrack are exceptional in terms of mood, but I can't say I found it to be overall satisfactory. I felt it lacked the aggressive edge and cold atmosphere of the soundtracks of its predecessors, and it especially struggled once it took on a grandiose military dimension.
That said, I also felt Zur's original work on Fallout: New Vegas was on par with the best tracks the series has offered while standing on its own, and in my opinion The Last Mariner track included in the post offers a glimpse of a different but equally compelling take on the Fallout soundscape. Pity I still don't like the main theme, then.