Hits: 1198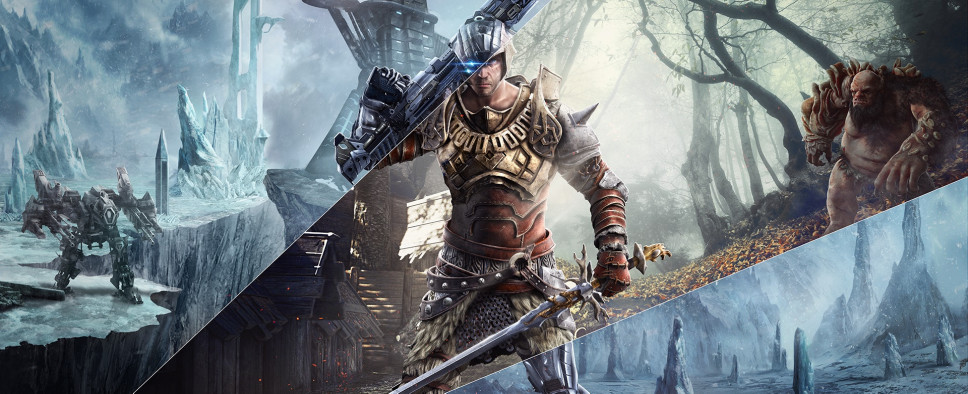 Unfortunately, it looks like the English press had next to no interest in ELEX, Piranha Bytes' newest project, a sci-fantasy action-RPG set in a post-apocalyptic setting, which has been shown at GamesCom. That said, we still have managed to find at least a little coverage that gives us a better idea of what the German studio intends to do with its new title.
Gamepressure feels this might be Piranha Bytes' best game yet and explains why in a long preview article, based on some hands-off experience with the game:
The game takes place on the planet Magalan, many years after a meteor impact almost wiped out the planet's highly advanced civilization. Some of its members survived but, although they still have access to some salvaged technology, they are nothing more than a shadow of their former glory. On the other hand, there are people that live in harmony with the nature and get by by using nothing more than basic tools and weapons. Still, the meteor impact has left more than destruction in its wake; a new, unknown element elex was discovered and harnessed to produce weapons and develop magical abilities. Not without a price, unfortunately excessive usage of the new element gradually leads the human body to degeneration and eventually transforms people into half-synthetic hybrids, devoid of any emotion. Despite its negative side effects, the demand for elex is extremely high among both populations leading to a conflict that eventually involved the game's protagonist.

Our journey will lead us through verdant forests, gloomy marshes or even snow-covered mountains. After clearing the starting area we have the whole planet at our disposal with our only restriction being our capability to dispatch monsters roaming the world's various locations. The world itself is a single, seamless location without any loading screens and offering us roughly 70 hours of gameplay. The planet Magalan will be populated by numerous NPCs and each one of them will have his own opinion on the current events. Human settlements will offer a variety of styles with every fraction possessing its own unique characteristics. The creators also intend to implement a quick travel system, most likely in the form of teleports.

Apart from that, Piranha Bytes provides us with much more in terms of transportation. The vertical exploration system shown during the presentation was one of the more interesting options. Our character will possess a jetpack, allowing him to reach certain, inaccessible in any other way, places. We've seen this ability in action albeit Bjorn Pankratz specified that this not the final version that will be included in the game. The creators are currently busy properly balancing the gameplay so that the inclusion of the jetpack (or rather - a jetbelt) will be justified in the game's setting and becomes an integral part of the game (and not a forced addition).

Meanwhile, the folks at fansite World of Players, which has traditionally covered Piranha Bytes' titles, talked at length about the game's setting, mood and story with writer Jennifer "Jenny" Pankratz. The mix of fantasy, science fiction and post-apocalyptic elements sounds unique, but from how it's described I fear that it might make for a setting that lacks cohesion, despite reassurances from the writer: