Hits: 1284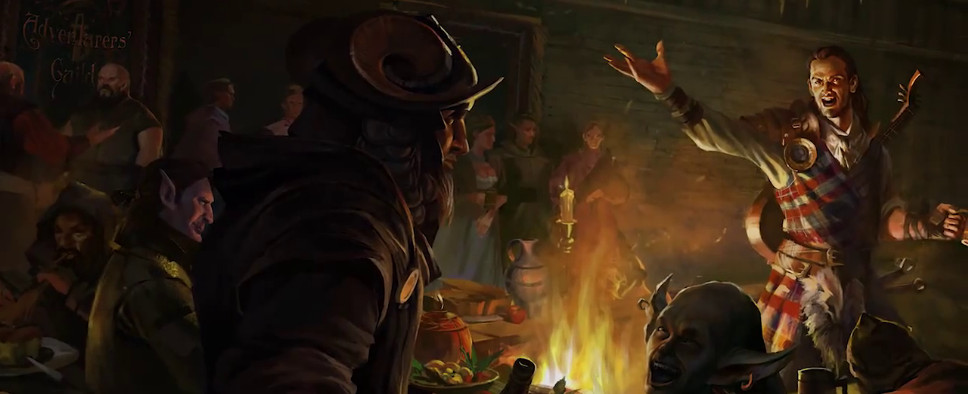 Due to E3 I haven't been able to keep up with the recent developments for The Bard's Tale IV's Kickstarter campaign, though now that things are calming down I'm hoping to be able to devote more attention to it again. It's worth noting that, since the last time we checked, the team has released two more updates for the campaign, update 8 and update 9, and that they include some interesting news on the project.
First of all, inXile has announced that they'll be collaborating with composer Mark Morgan yet again for the project, who already worked with them on Wasteland 2 and is currently working on Torment: Tides of Numenera. Morgan isn't strongly associated with The Bard's Tale games in the same way he's associated with Torment and, to a lesser extent, Wasteland, so I'm interested to see how fans of the first-person dungeon crawlers will react to that.
Another potential collaboration is on the horizon, provided a new $1,400,000 stretch goal is hit. inXile intends to have Monte Cook, veteran tabletop designer, owner of Monte Cook Games, and one of the creators of the Numenera setting, work on one of presumably many dungeons for The Bard's Tale IV:
Monte Cook of Monte Cook Games will also be joining us as a stretch goal at $1,400,000! Monte Cook, as many of you may know due to his involvement with our other game Torment: Tides of Numenera, is an acclaimed author and game designer. Monte has written hundreds of tabletop roleplaying game books and articles and won numerous awards. Starting out with the Rolemaster and Champions game lines, he soon went to work for TSR where he worked on Dungeons & Dragons, including the 3rd Edition, and the much-celebrated Planescape setting. More recently, he is of course well known for creating the Numenera tabletop setting, The Strange and much more!

...

As some of you may know, we have a long-standing relationship with the legendary RPG composer Mark Morgan, who is well known both for his work on the Fallout games, Planescape: Torment, and now, Wasteland 2 and the upcoming Torment: Tides of Numenera. Mark has always been a fantastic fit for our games and with The Bard's Tale IV we feel that he will be able to deliver some excellent music as well.

Provided the stretch goal is hit, it will take a while for us to see and play the fruit of Monte Cook's labors. However, we can already listen to a sample of Mark Morgan's work, thanks to a brief video inXile has released:

Brian Fargo, CEO of inXile, has also answered to some more community questions in a new Q&A video. Fargo talks about his preliminary idea of limiting opportunities to save the game to enhance the feeling of tension, why the game is grid-based and how that will work during gameplay, and whether the game will implement an auto-map feature. If you have some time to spare and an interest in the game, you could do worse than watching it: