Hits: 4708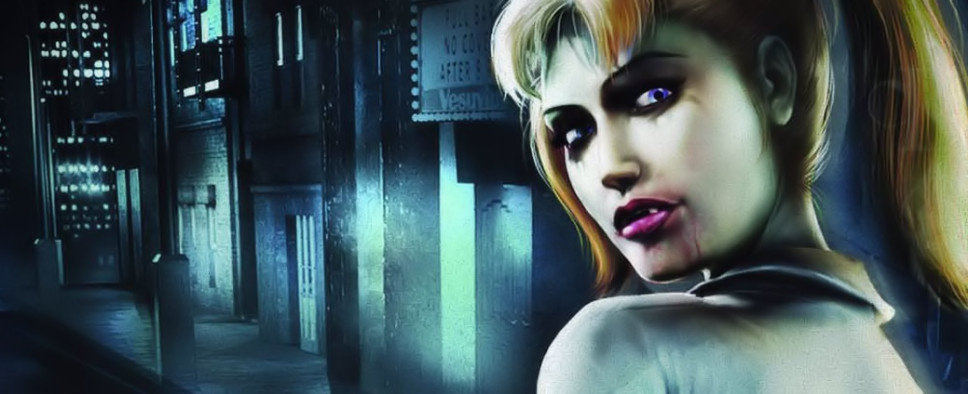 It's been several months since we last caught wind of a new unofficial patch from Wesp5 for Vampire: The Masquerade - Bloodlines, so I suppose it's no surprise that version 9.3 has a relatively long list of fixes and enhancements. Just in time for the weekend:
+Recreated Malkavian Maze and Warrens Shortcut, thanks EntenSchreck.
+All four new levels optimized, thanks to atrblizzard and Psycho-A.
+Improved library quest emails and restored big moon to Ocean House.
+Made tutorial guard and Luckee Star easter egg vanish after scene.
+Fixed blood pack appearing in SM haven and Skelter blocking stairs.
+Improved library and atrium maps and removed Giovanni well spirit.
+Made it possible to do the cemetery quest after getting Romero fun.
+Included eye replacer mod, but made it deselectable, thanks Nivea.
+Added installer option to deselect casting and changed disciplines.
+Corrected beachhouse dog vanishing and dealing damage after death.
+Made auto-move and walk/run toggles be definable, thanks to Malkav.
+Fixed Johansen always following you and Romero's whore trying too.
+Made it possible to freely select one of Beckett's new disciplines.
+Corrected cabbie sewer animation and Venture Tower elevator issue.
Repaired Confession cross and restored dance spot, thanks Psycho-A.
Fixed Plaquebearer quest bug and added all concept arts to Extras.
Made abandoned warehouse bum leave later if you didn't talk to him.
Removed character sheet music overlaying others, thanks Zer0morph.
Fixed three mirrored keycard backsides and centered the area icons.
Improved Grout's wife tube and electronic voices, thanks Psycho-A.
Fixed hostess, Boris, Phil, Johansen, Gimble and LaCroix dialogues.
Made Empire Hotel TV unreactive and prevented invincible Cathayan.
Added museum light, Chinatown newsboxes and fixed minor map issues.
Moved Knox/Bertram XP to Knox dialogue and added pics reflections.
Fixed walk-through columns at Venture Tower and warrens reflection.
Made Igor react to killed allies and heart monitor to dead victim.
Stopped several dialogue NPCs staying tranced after being fed upon.
Restored two cool unused lines for Knox and fixed Venus money bug.
Improved wet reflections and other texture issues, thanks Psycho-A.
Showed Carson's finger and fixed Flynn's eye clip, thanks DDLullu.
Added mod -game loader and improved SDK, thanks Behar and Psycho-A.
Improved Blender scripts and added sheet injector, thanks DDlullu.
Fixed player in Carson cutscene and unlocked door, thanks Psycho-A.